The Strategies and Tactics of Show Prep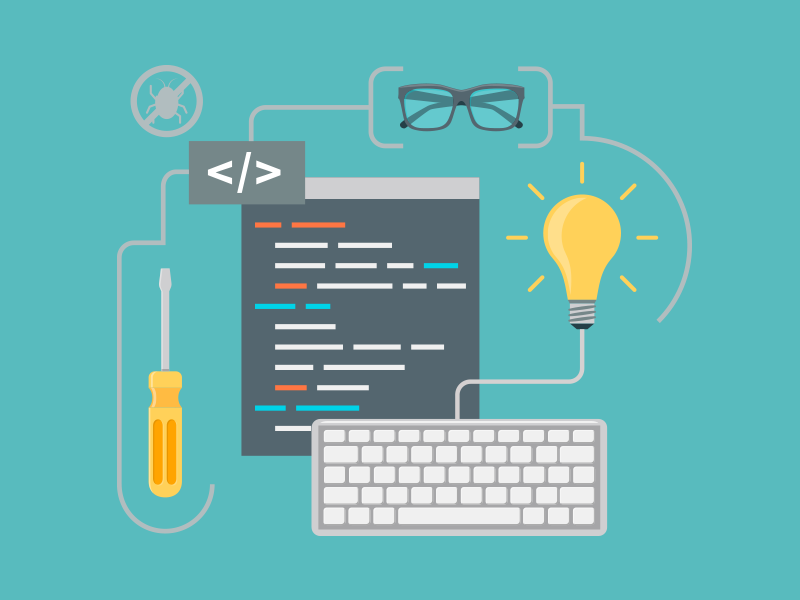 Unlike Kris and Betsy, for most of us, life isn't show prep. It's actually real work.
I have some basic concepts that I consider during show prep, production and post-production.
I want to minimize post-production. It's a time suck and some people can really get obsessive about it (ahem…). You want to produce the best media possible, but if it's only one of many things you do every day (like me) you want to have to do as little as possible.
It needs to be easy to collaborate with others. I have three co-hosts and a number of guests at any given time. People need to be able contribute topics that they feel are worth discussing while learning what others may want to talk about.
It needs to be easy for remote participants while maintaining sound quality. Chia-Lin now lives in the Bay Area, so she no longer participates in studio. I need to accommodate her as well as any guests we may have.
With that in mind, here's an overview of the process I use to produce the On Digital Media podcast. Yes, it goes beyond just show prep, but James Andrews asked my about me gear, etc. so I decided to post it all here.
Collection
We typically record on Thursday evenings. Since it's a topical, current events-based show, we have to collect stories that have occurred throughout the week. And, since there are four of us (with the occassional guest) we need a way to collaborate on the story list.
We used to use Delicious to collect stories but since Steve and I do so much of our reading on our iPhones, bookmarking in Delicious just wasn't practical. Nowadays we star items in Google Reader. I prefer to use Shared Items in Google Reader – if it's worth sharing, chances are it's worth discussing.
That process works great for things we find in RSS feeds, but that's not convenient when we find something on a web page. For that, I've recently started using Twine. I've created a Twine called "Digital Media" where I publish interesting stories using the Twine bookmarklet. I also get the added benefit of sharing the item via Twitter.
Organization
Once we've collected a group of stories that are worth discussing, we have to organize them. For this, we use a Google Docs. Usually Steve or I will create a Google Doc and share it with the episode participants.
I usually drop a short script in at the top so I remember to introduce the show, tell people where to subscribe, introduce my co-hosts and guests and allow each of them to get in their plugs.
Headlines, slugs and sometimes entire articles are copied into the Google Doc and loosely organized by topic. On the evening of the show, I will sort the stories for improved flow and better segues.
That said, we don't discuss every item – sometimes we go deep into a particular topic and run out of time. Other times, it's good to have extra items since you never know when it might be interesting to segue into something else in the story list.
Keep in mind – Google Docs allows multiple simultaneous editors. That means we can edit the show notes and every participant can see them in real-time. It works beautifully.
Gear
After doing this for nearly three years, I've pretty much got the gear set up for our weekly(-ish) use without having to touch much.
Studio 1A
Studio 1A is my home office, in the attic (hence, the "A"). On my desk I have an Alesis Multimix Firewire 8, though rarely use the Firewire interface these days. I keep things simple and jack-in to my MacBook using a USB capture card running from the analog I/O ports on the mixer. (It's the USB encoder/decoder that came with my Logitech Premium Notebook Headset.
For microphones, I have a few mic stands and a variety of condenser mics: a couple of MXL 990's, a Kel-Audio HM-1, an AKF Perception 100 along with a few others. Ken needs a pop filter as he has a difficult time remembering to keep a safe distance from the mic. 😉
Headphones are available to everyone. I bought some inexpensive over-the-ear headphones at Radio Shack which are collapsible and can be transported easily. Since over-the-ear headphones can get really hot really fast, I like to use my Shure SE110's in the summer months. (I'm going to upgrade to the SE310K's soon as they have improved bass response.)
Remote Participants
For Chia-Lin and other remote participants I use Skype on my MacBook. Chia-Lin connects to the Studio using a Skype-to-Skype connection. If you have a suitable amount of bandwidth, you can't beat the sound quality of Skype. If I have other guests calling in who do not have Skype, I will call them at a number they specify using SkypeOut. The quality isn't as good as good as a Skype-to-Skype connection, but it doesn't require me to purchase a digital hybrid coupler, which can be expensive.
Recording Live
Right now we use TalkShoe for our live shows. Downloading TalkShow Pro allows me to control my chat room, mute listeners and take questions live from the audience. For this, I also use SkypeOut to call the TalkShoe phone number. There's a VOIP interface that is intended to offer better voice quality, but I haven't had the opportunity to try it.
I still record the shows locally on my Mac even though TalkShoe is recording everything on their central servers. (I'm a belt and suspenders kind of guy when it come to recording: you never know when something can go wrong so it's good to have multiple recorders rolling.)
I'm expermimenting with a Shoutcast server for better live sound quality. Will post something on that soon.
Post Production
I run everything through the Levelator, edit in Fission, lay it out with music, intros and outros in GarageBand and edit ID3 metadata using iTunes. I currently publish to a WordPress blog using PodPress, but that will change. More on my workflow here.