Review: System76 Lemur Pro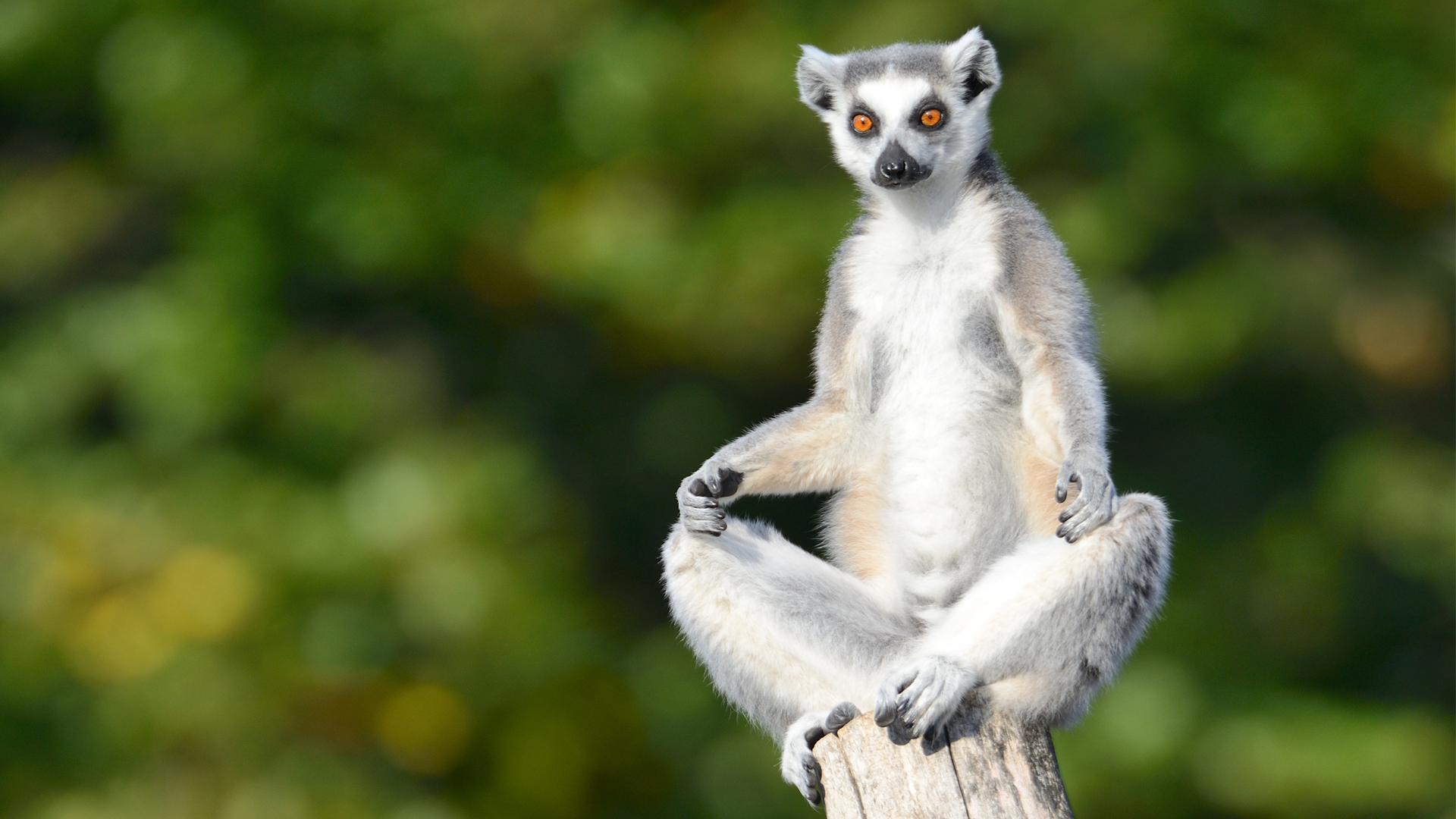 I decided it was time to replace my aging 2015 MacBook Pro. Even though it's still in mint physical condition with a beautiful HiDPI ("Retina") display and is generally great to type on, the battery was beginning to show its age and it will become ineligible for OS upgrades in the near future.
I experimented with a Chromebook for a short while, then found myself running Pop!_OS on a 13" Dell 2-in-1, which I've enjoyed a lot. Using that machine has generally been a great experience, especially since Ubuntu seems to support all the hardware. My only complaint has been the trackpad - it's just not as precise as I'm used to and can be really frustrating to use. (It's not a Linux problem - it's the same running Windows 10.)
While immersing myself in some projects at home, I decided that I wanted a more powerful machine with a bigger, matte screen and a passable trackpad. After much deliberation, I bought a Dell Inspiron 15 7591. It's an awesome machine that's a joy to type on and, with a 32 GB RAM kit and NVIDIA Graphics, it's screaming fast. The trackpad is pretty damn good, too, and the aluminium shell feels and looks great. It supports two NVMe drives and yet another 2.5" mass storage drive (SSD, Hybrid or Hard Drive). It's a beautiful beast that won't break the bank.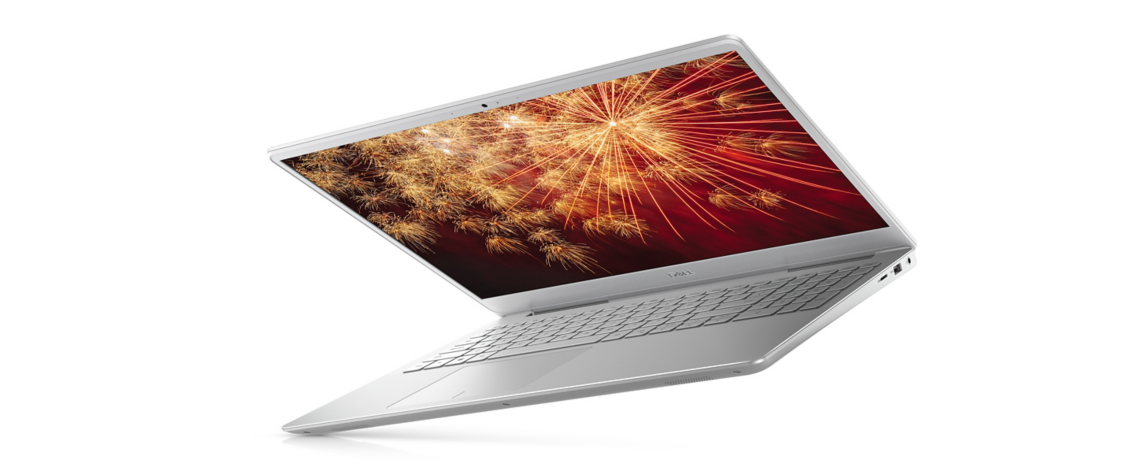 (Full Disclosure: I work for Dell running software partnerships, making this post a little...uncomfortable to write. I'm not involved in the hardware side of the business in any way other than I can sometimes get my hands on some machines before they're released to the public*.) 😉
I was generally in love with the 7591, but there was just one problem with it: I couldn't get it to properly run any flavor of Linux. Even though the machine is Ubuntu Certified (which is a key reason I chose it), I couldn't get the PCI sound card to work. USB audio input and output both worked fine, but troubleshooting the built-in sound card was an exercise in frustration.
I think we all take for granted that our laptops can play sound until you find yourself trying to learn something from a YouTube video and have to switch to a different PC or your smartphone.
Since the machine didn't ship with Ubuntu pre-installed, I was unable to get support from Dell. Look, I get it: successfully supporting millions of consumers (many of them not very tech savvy) is no small feat. If you buy a new car, then completely replace the engine with something else, you can't expect the manufacturer to support it. This appears to be industry wide, not just at Dell. (Though, I will ask, why bother certifying a PC for Ubuntu if you're not going to support it with that OS? But, I digress...)
The Pop!_OS and Ubuntu communities are great resources, but I finally gave up after three weeks and sold it on eBay. The shop where I bought the 32 GB RAM kit won't accept returns unless the memory is DOA and I didn't feel like negotiating the restocking fee on the PC, nor create a support incident for the Dell support team to deal with - with so many people working from home now, they are likely overwhelmed. It was easier to just restore the Windows 10 OS factory image and sell it as "New, Open Box."
So, even as I returned to my 13" machine, I was trying to figure out my options. I didn't want to spend a ton of money on a PC that wasn't my daily driver, I wasn't willing to buy a similar machine and hope for a better trackpad and, most importantly, I didn't want to have to wrestle with a PC from any major OEM to get Linux running on it. Even users of Thinkpads, which are famously great for supporting Linux across the product line, were having issues getting Ubuntu to run properly on models that I would have considered.
I wanted a Linux machine with hardware support out of the box, but any device with Linux pre-installed from a major PC OEM is typically sold as a "Developer Edition*," which means it's built - and priced - for business use.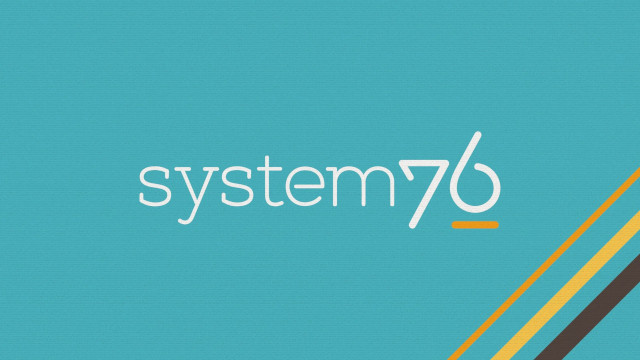 So, I started searching for other PC's with Linux pre-installed and, not surprisngly, System76 kept popping up with great reviews and a huge community of super fans. Of course, I knew of System76 as they're the creator and maintainer of Pop!_OS, but I was still thinking (hoping?) that I could get a better spec'd and more economical machine from Dell that would run Linux.
As I was overthinking the whole decision, I made my 3,000th visit to the Sytem76 web site so I could (again) configure a 15" Darter Pro machine and noticed that System76 was about to release a new PC - the 2020 14" Lemur Pro.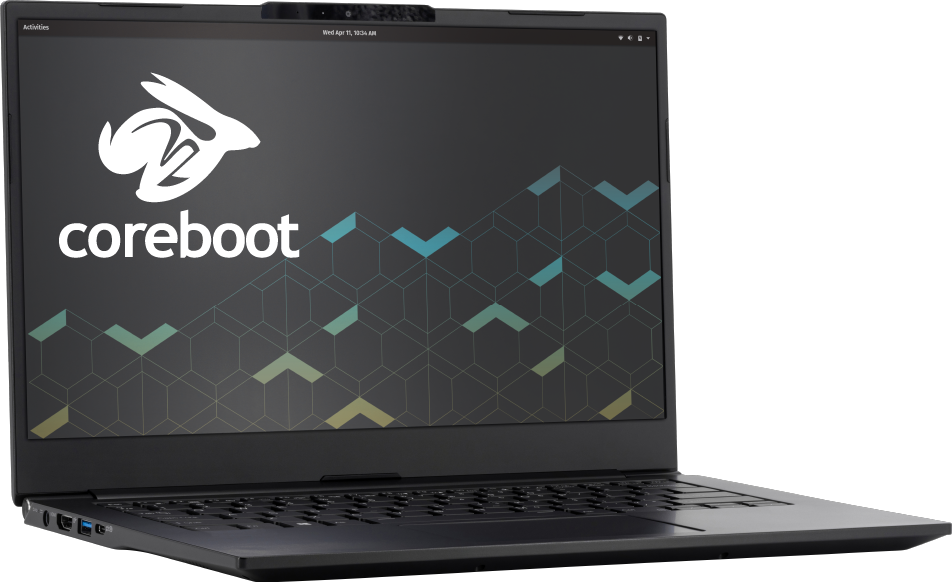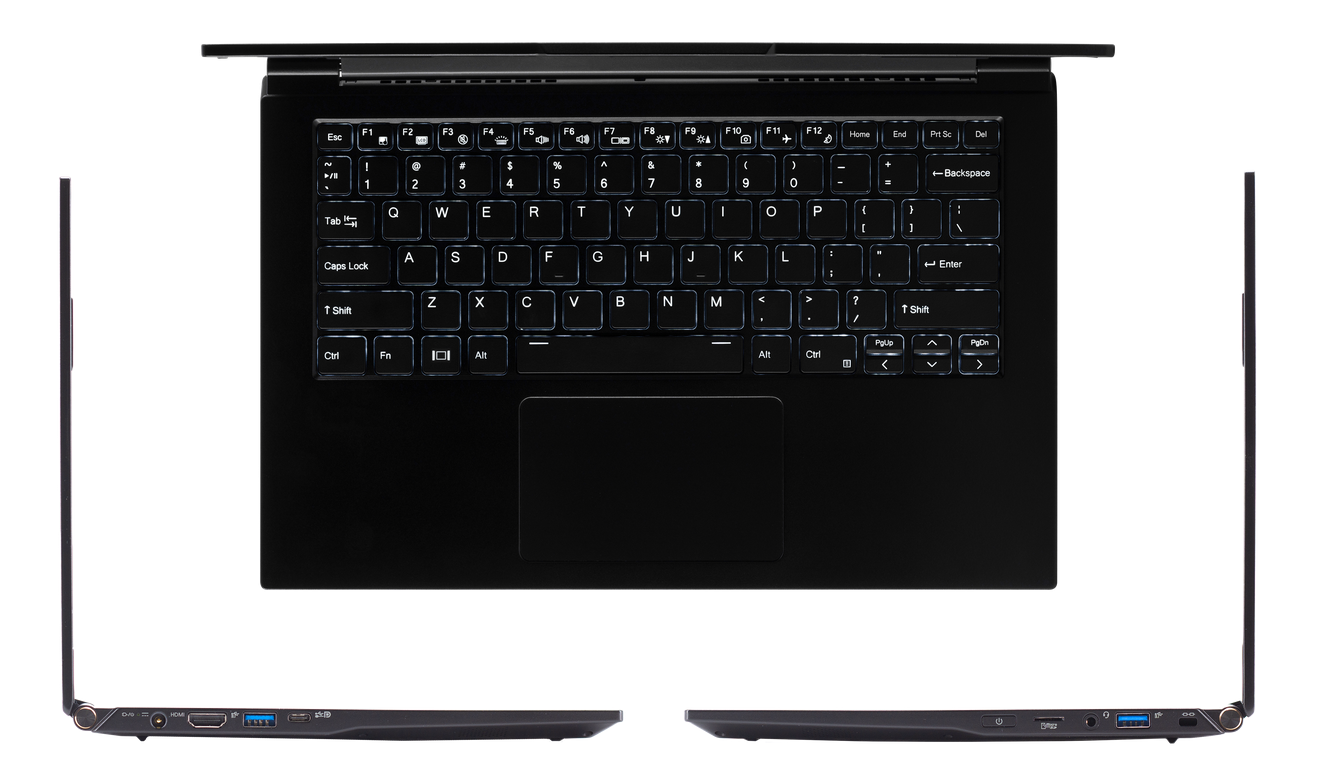 In addition to all of the other benefits of a System76 machine (Disabled Intel ME, CoreBoot open source firmware, full Pop!_Os support, etc.) they were touting 14 hours of battery life, a 10th Gen Intel Core processor, a matte 1080p display and up to 40 GB of RAM in a slim, attractive PC with a modern, no-button trackpad.
I subscribed to the Early Access mailing list and put it out of my mind for awhile. (Probably only a day or so, if I'm being honest with myself.) About a week later, while I was literally dealing with the frustration of using the trackpad on my current machine, I received an email from System76 informing me that I could place one of the first orders for a Lemur Pro. (True to their word, only customers who showed early interest could configure and order one. Random web site visitors had to wait another day or so. That impressed me.)
I configured and ordered a Lemur Pro with 40 GB RAM and a 512 GB NVMe drive. (I can still add another NVMe drive, if I have a need for it.)
The next morning, I received both a friendly email and a phone call from System76, letting me know that my order was processed and that it was in the production queue. (Each System76 machine is built-to-order.) 24 hours later, I received another email message telling me that my machine was built and on its way to me via UPS.
My Lemur Pro arrived four days later. UPS required a signature for delivery but I was able to just flash my ID through the glass on our front door and the driver left it on the porch - a perfect COVID-19, no-contact delivery.
Unboxing
First Impressions
I'm not going to lie: when I was exploring Linux distros, one of the reasons I was attracted to Pop!_OS was the brand messaging, desktop graphics and overall user experience of the OS. I found their packaging to be consistent with that and right on-brand. 
In what appears to be taking a queue from Apple, System76 ships the device secured in a reusable plastic-and-cardboard mechanism. It's worth keeping around in case you need to ship your machine for service or maybe want to sell it in the future.
The envelope containing System76 and Pop!_OS stickers was a nice touch.
Weight & Design
The Lemur Pro is as powerful as the current MacBook Pro but weighs less. It's also lighter than the current MacBook Air and even ligher than the amazing XPS 13" 7391 that I use every day at work. (Though, to be fair, the 7391 is a 2-in-1 and has some added weight due to the touchscreen and sophisticated hinge mechanism.)
The Lemur Pro is so light that I can load both my work machine and my personal machine into my backpack and not even realize that I'm carrying two PC's. Even better, both machines can be powered by USC Type-C Power Delivery, so I only have to carry one charger. This will be great for business trips, when I want to work on personal projects after hours or watch movies on the plane.
The design is the same as what you would expect from any top-tier PC OEM. It has clean lines and relatively modern design touches. The System76 logo on the lid appears to be laser etched.
The biggest and most obvious design decision was the webcam. Rather than increase the size of the bezel, System76 decided to add a small bump above the screen to house the camera and built-in microphone. It's not distracting at all when using the machine, but obviously protrudes by a few millimeters when the lid is closed. I'm hoping that the chassis will adequately protect it during transit.
For some unknown reason, System76 made the decision to place the power button on the right side of the machine, not on the keyboard deck. Depending on your perspective, this could be a poor design choice, something to just get used to, or both.
During my first full day of using the Lemur Pro, I plugged-in a USB Type-C cable with Power Delivery and DisplayPort (which is on the left side) so that I could use it with my 38" Dell display to get some work done. Naturally, since the machine is so light, I braced it with my right hand and accidentally pushed the power button, putting it into Suspend mode. I definitely need to remember that in the future.
Materials & Build Quality
At the time this post is written, System76 doesn't indicate what materials are used to build the Lemur Pro chassis on its web site. While looking at the photos during the buying process, I guessed that it was a nice, Thinkpad-like plastic or some kind of aluminum or magnesium alloy.
After it arrived, I realized it was metal but didn't know what kind, so I asked the System76 support team and they responded almost immediately:
Hello John,

Glad you're enjoying the Lemur Pro! The chassis is made out of Magnesium-Aluminum alloy: 9% Aluminum, 90% Magnesium, 1% other material. (Before you ask, I do not know what the "other material" is; I assume our supplier simply includes that as a tolerance.) Please let us know if you have any other questions! --Jacob
Thanks, Jacob.
The Magnesium-Aluminum alloy is smooth to the touch and in my short time using it, appears to reject fingerprints. (Though, System76 includes a microfiber cloth with the system, so perhaps this is a premature observation.) It has tiny reflective flecks of material that only appear in the right light and from the right perspective. This may be a conscious design choice or just a natural characteristic of the alloy. Those flecks might also be the "1% other material" but I'm just guessing.
Fit and finish are excellent with no visible gaps or imperfections. There is no flexing of the chassis or the keyboard deck - it's a solid typing experience. In fact, it's one of the best keyboards I've used in a long time, almost on par with my 2015 MacBook Pro.
The bottom panel flexes a wee bit but it doesn't detract from the overall build quality of the machine. I've only noticed it when I close the lid and grip the PC with one hand.
The 14.1" 1080p screen has a matte finish and is bright, crisp and seemingly color accurate. The Lemur Pro's screen is pleasingly larger than my 13" devices and the form factor is just about perfect.
Even though it would be nice to have a larger screen on-the-go, I recently discovered that the tradeoffs of a 15.6" machine just aren't worth it - especially the keyboard layout.
I don't understand why just about every PC OEM feels the need to fill the keyboard deck of larger devices with a number pad, shifting the trackpad and keyboard to the left. It's an awkward experience. Instead of the number pad, why not center the keyboard and add front-firing speakers on each side or maybe just a fingerprint reader that actually works more than 20% of the time? Anyone who really needs a number pad can get one from Amazon for less than $20.
Trackpad
The trackpad on this machine is excellent. Is it as good as a MacBook Pro or a Dell XPS? Not quite, but it's pretty damn close. The fact that it doesn't have buttons is a real plus.
Power Supply
From the perspective of portability, the power supply is great. It's relatively small and lightweight and gets the job done. And while System76 definitely considered the needs of road warriors and hallway walkers with the Lemur Pro's great battery life, they missed the mark with the power supply. The total length of the cables is so ridiculously short, it's almost comical. I'm going to have to carry an extension cord or find a longer main lead with the right connector for the power supply.
Everything else about the device is so well thought out that this decision left me scratching my head.
Update: Right now, I'm using a spare power cord from a Sonos speaker that's 6 feet long for the main lead, but you can replace it with a high quality, non-polarized cord for around $8 USD.
Performance
First, let's look at the specs of my particular configuration, outlined in the table below.
Operating System

Pop!_OS 19.10 (64-bit)

Firmware

System76 Open Firmware (Coreboot, EDK2, System76 Firmware Apps)

System76 Open Source Embedded Controller Firmware

Processor

10th Gen Intel® Core i7-10510U: 1.8 GHz (up to 4.9 GHz burst mode) - 8MB Cache - 4 Cores - 8 Threads (upgraded from i5)

Display

14.1″ 1920×1080 FHD, Matte Finish

Graphics

Intel® UHD Graphics

Memory

40 GB DDR4 @ 2666 MHz

Storage

1× M.2 NVMe SSD @ 512 GB

Sequential Read Speed: 3,500 MB/s, Sequential Write Speed: 3,200 MB/s

Expansion

USB 3.1 Type-C, 2× USB 3.0 Type-A, MicroSD Card Reader

Input

Multitouch Clickpad, Backlit US QWERTY Keyboard

Networking

Intel® Wireless-AC Wi-Fi, Bluetooth

Video Ports

HDMI, USB 3.1 Type-C w/ DisplayPort

Audio

Stereo Speakers, 1× Headphone/Microphone Combo (TRRS)

Camera

720p HD Webcam

Security

Disabled Intel ME, Kensington® Lock

Battery

Li-Ion - 73 Wh

Charger

65 W, AC-in 100–240 V, 50–60 Hz

65W+ USB Type-C Charging Compatible

Dimensions

12.64″ × 8.5″ × 0.61″ (32.1 × 21.6 × 1.55 cm)

Weight

2.2 lbs (.99kg)

Warranty

1 Year

Price as configured

$1,688 + $32 for UPS Ground shipping
First Boot
I chose to capture the unboxing in photos and not video as my other cameras and tripods are in storage at the moment. So, when it came to booting the machine for the first time, I wanted to snap a few photos of the process.
The Lemur Pro boots so fast that I couldn't even unlock my phone quickly enough to take a picture! In seconds, the machine booted into system setup.
If you've ever installed Pop!_OS on your machine, the experience of having it installed on a new PC is exactly the same as booting from a live session: select your country, keyboard layout, disk encryption preference, etc. When it's done, it will ask you to create a user, after a restart.
Processor & GPU
The CPU is a 10th Generation Intel i7 processor (an upgrade from the 10th Gen i5 in the base model Lemur Pro) in the "U" spec, which indicates that it's designed for Ultrabooks that require longer battery life. Spec-for-spec, it certainly doesn't pack the horsepower of the Dell Inspiron 7591 that I gave up.
The Dell Inspiron 7591 has a 9th Gen Intel i7 in the "H" spec (high performance) with 6 cores - 12 threads, 12 MB cache and burst mode up to 4.5 GHz. More importantly, it has a dedicated NVIDIA GPU which helps render video faster. (And improves gaming performance, but I'm not much of a gamer.)
With that said, the Lemur Pro definitely punches above its weight. It's surprisingly fast for its specs and the onboard Intel GPU works well, powering both the built-in display and my large (3840 x 1600) external display simultaneously. Video playback and video conferences are smooth and consistent.
It quickly renders web pages in Firefox, which is typically a small step behind the speed of the Chromium and WebKit rendering engines.
GeekBench
Running Geekbench5, the Lemur Pro scored better in Multi-core tests than the Intel 8th Gen U series processor in a Dell Inspiron 7386, but lower in Single-core tests. You can see the full results of the Lemur Pro test here and the Dell test here.
Here's the obligatory screenshot of HTOP running in a terminal window. I was running the following apps:
Firefox (at least 20 tabs & windows)
Zoom
Pidgin
Visual Studio Code
Microsoft Teams
Slack
Publii
Signal
Flameshot
Thermals
On a few occasions, the fans spun up like jet engines, then quickly went silent. During those instances, I was installing multiple package updates from Pop!_Shop or running a video conference in Zoom.
Otherwise, the machine runs quite cool. I can barely feel any excess heat when it's on my lap during general use. (I'm sure I might have a different experience if I was rendering a 4K video with compositing while sitting on the couch.)
RAM
Do I really need 40 GB of RAM for a machine that I'm using for hobby projects?
Generally, no.
While I do some light video production, photo editing and vector art production, I use my machine mostly for office work, Raspberry Pi and other SBC projects, managing my home lab and testing home automation scripts. 
But I want to fly through my workflows. When I'm in The Zone, I don't want to deal with a lagging OS. Having excess memory ensures that the OS almost never has to write anything to the swap partition on the disk. (Also referred to as "Virtual RAM." Wikipedia)
Plus, maxing out the RAM ensures that the machine will have a long service life without much effort, and the additional memory improves its resale value should I decide to upgrade to a new machine in the future.
Storage
My preferred configuration is to have a small (<250 GB) NVMe drive for the OS and a second, larger NVMe drive for my /home directory and files. However, after lots of shopping around, it doesn't appear that the smaller NVMe drives even come close to the performance of those that are 500 GB or larger, which is an important consideration for the OS drive.
With that in mind, I selected the smallest, fastest NVMe drive available during system configuration for both the OS and my files - a 512 GB Samsung EVO Pro. I could have gotten a 1 TB drive with the same read/write specs, but most of my larger media files are stored on NAS on my LAN, and in the cloud. I can upgrade to a larger drive or add a second drive at a later time, if I need it.
Networking
The Lemur Pro uses the onboard Intel networking controller with the 802.11ac spec and speeds up to 867 Mbps. I have other machines with 802.11ac but this feels much snappier, perhaps because web pages render so quickly. File transfers over SAMBA, SFTP, NFS and HTTPS also seem very fast.
Battery Life
If you've read this far, you know that I am not a professional PC reviewer so I had to improvise the battery life evaluation.
Here's what I did:
I unplugged the machine from the power supply and spent 4 hours writing this post, responding to email, watching YouTube tutorials on how to optimize OpenMediaVault and NextCloud, downloading software, and connecting with friends and family on social media.
I didn't do any video rendering or stream a ton of HD video, and I didn't compile any code. Basically, I just used it like an average consumer.
At the end of the 4 hours, my battery was at 91%. Pop!_OS indicated that I still had over 20 hours of use. The Pop!_OS power management profile was set to "Balanced."
It's not a scientific benchmark, but it should give you some idea about the battery life of the Lemur Pro: it's remarkable.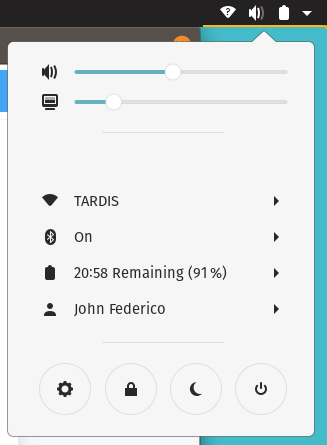 Eventually, I'll get a feel for how the battery life holds up under heavier loads.
Final Thoughts
I provided my opinion of this laptop based on my specific needs using my own decision making criteria. However, I'm hoping that based on my experience, you can get a sense of how well it might work for you.
Positives:
Premium specs, look and feel
Light, Magnesium-Alloy chassis
Bright, color-accurate, matte-finish 1080p screen 
Solid keyboard with good key travel
Ample ports
USB Type-C Power Delivery with Display Port
Powerful CPU that runs cool during general use
Quiet fans
Excellent trackpad performance
Pop!_OS (of course)
Complete hardware support for Pop!_OS
An envelope full of cool stickers 

😉
Neutrals:
Slight chassis flex in certain use cases
Camera bump on the top screen bezel
Negatives:
Poorly placed power button
The power supply cables are waaayyy too short
Overall, I'm extremely satisfied with my purchase of the Lemur Pro and am now wondering why I didn't buy a System76 machine sooner.
Do you have a Lemur Pro? Do you want one? Do you have specific questions about things I didn't cover?
Let me know in the comments or on Twitter.
---
Footnotes
* If you have the budget and you're looking for a machine pre-installed with Ubuntu, you owe it to yourself to explore a Dell XPS 13 or 15 Developer Edition. I had the privilege of getting to play with the new XPS 13 at CES this year and it's nothing short of amazing.