Best Budget Sports EarBuds: Review of the EarFun Free Mini EarBuds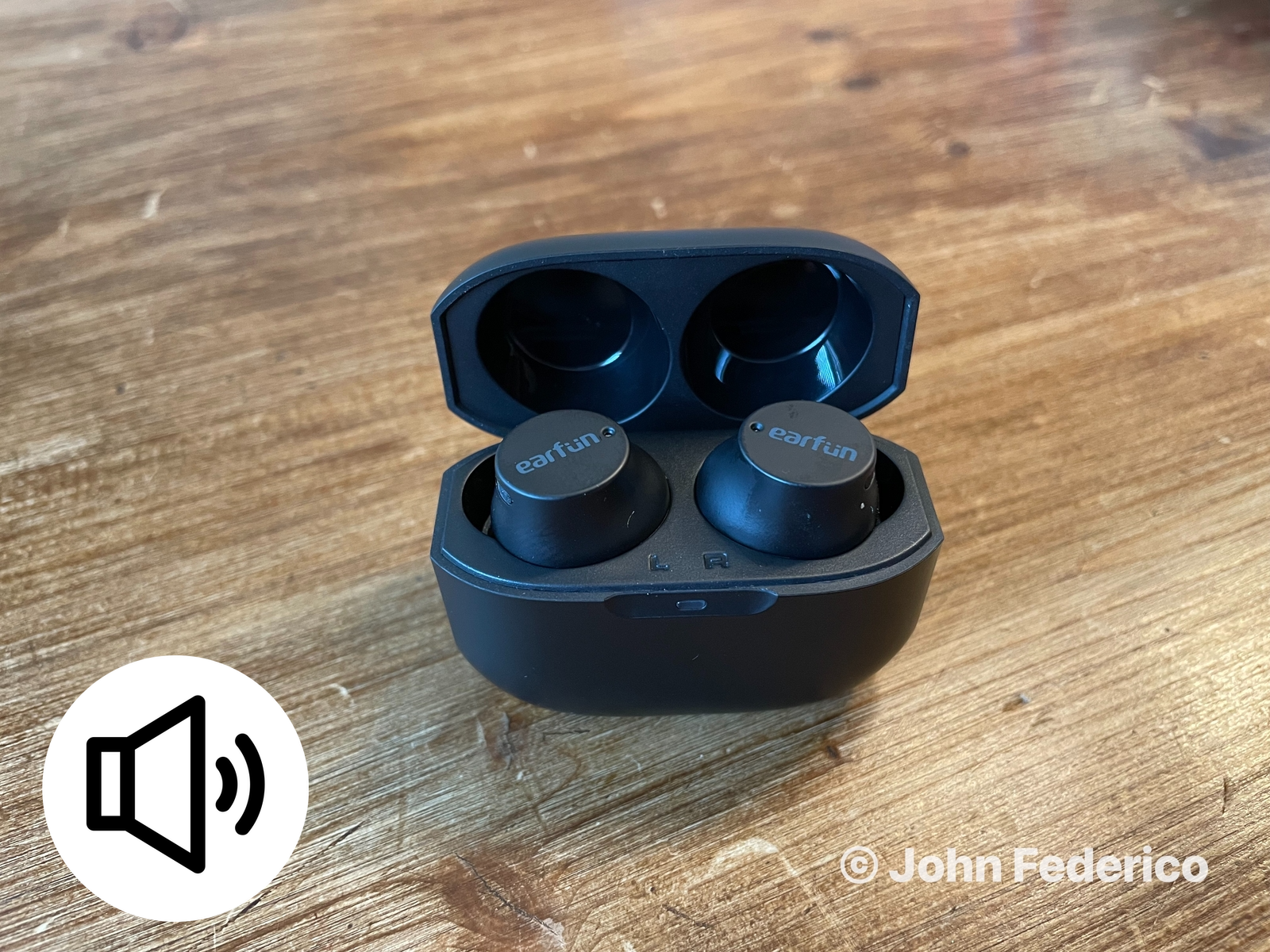 Listen to this instead:
I spent a good portion of my life "making do" with whatever I could. When I needed a car during college, I bought a 1979 AMC Concord for $500. When I had to run with the Crew team, I wore whatever sneakers I had at the time - Nike wrestling shoes. (I guess you could call them the original barefoot running shoes.) 😉 When I started podcasting, I used an MP3 player that also happened to record audio.
Now that I'm further along in life, I've changed my perspective a bit: I always make sure I have the right gear for the job. That doesn't mean the best or the most expensive, it just means that I'm not wearing wrestling shoes to go running anymore and I record podcasts with a professional but still affordable microphone.
Recently, I decided to train for a Spartan Race. It's been on my bucket list and I'm not getting any younger, so why not?
In addition to rucking and CrossFit, I started trail running and mountain biking again. I like to listen to audiobooks, podcasts and music when I workout so I've been wearing my beloved Sony WF-1000XM3 True Wireless Earbuds.
I bought them on Amazon (refurbished, of course.). As I write this, they're still available renewed for their lowest price ever - around $83. That's a steal, especially for the best earbuds I've ever owned, wired or wireless. If you decide to buy these, be sure to get the 2 or 3-year protection plan since Amazon Renewed electronics only come with a 90-day warranty.
While the Sony's are fine for rucking, they're less than ideal for running, mountain biking or CrossFit. They don't really stay in my ears during these activities and just as importantly - especially when training during the Summer in Austin, TX - they aren't sweatproof.
I needed an alternative.
I've owned SO MANY pairs of earbuds and headphones over the years that I really didn't want to spend a ton of money on new ones just for my workouts.
It turns out, I didn't have to.
I did a quick Neeva search for "best budget sports earbuds" and found lots of positive reviews for the EarFun Free Mini True Wireless Earbuds.
Most people probably have never heard of the EarFun brand - I'll admit, I really didn't either - but don't let that turn you off.
With a 40% off coupon, I was able to pick up a pair for $17.39 on Amazon. That's just about the cost of a few coffees at Starbucks, so I figured I'd give them a try.
They're small - much smaller than my Sony's - and they boast 5 hours of play time (24 hours total play time with the charging case) and an IPX7 protection rating.
Nerd Note: IP refers to the Ingress Protection Rating, summarized by the internationally recognized IP Code. According to the Wikipedia entry on IP Codes, the EarFun Free Mini's are "dust tight" and that "ingress of water in harmful quantities shall not be possible when the enclosure is immersed in water under defined conditions of pressure and time." End Nerd Note.
The earbuds arrived last night. In the box are the buds with the medium size silicone tips already attached, a set of small and large eartips, a disposable tool to clear ear wax from the earbuds, a short USB-C cable and a manual. I plugged them in to charge using a USB-C cable which, in itself, is amazing for budget headphones. These days, USB-C ports and fast charging are typically found in more expensive, higher end devices.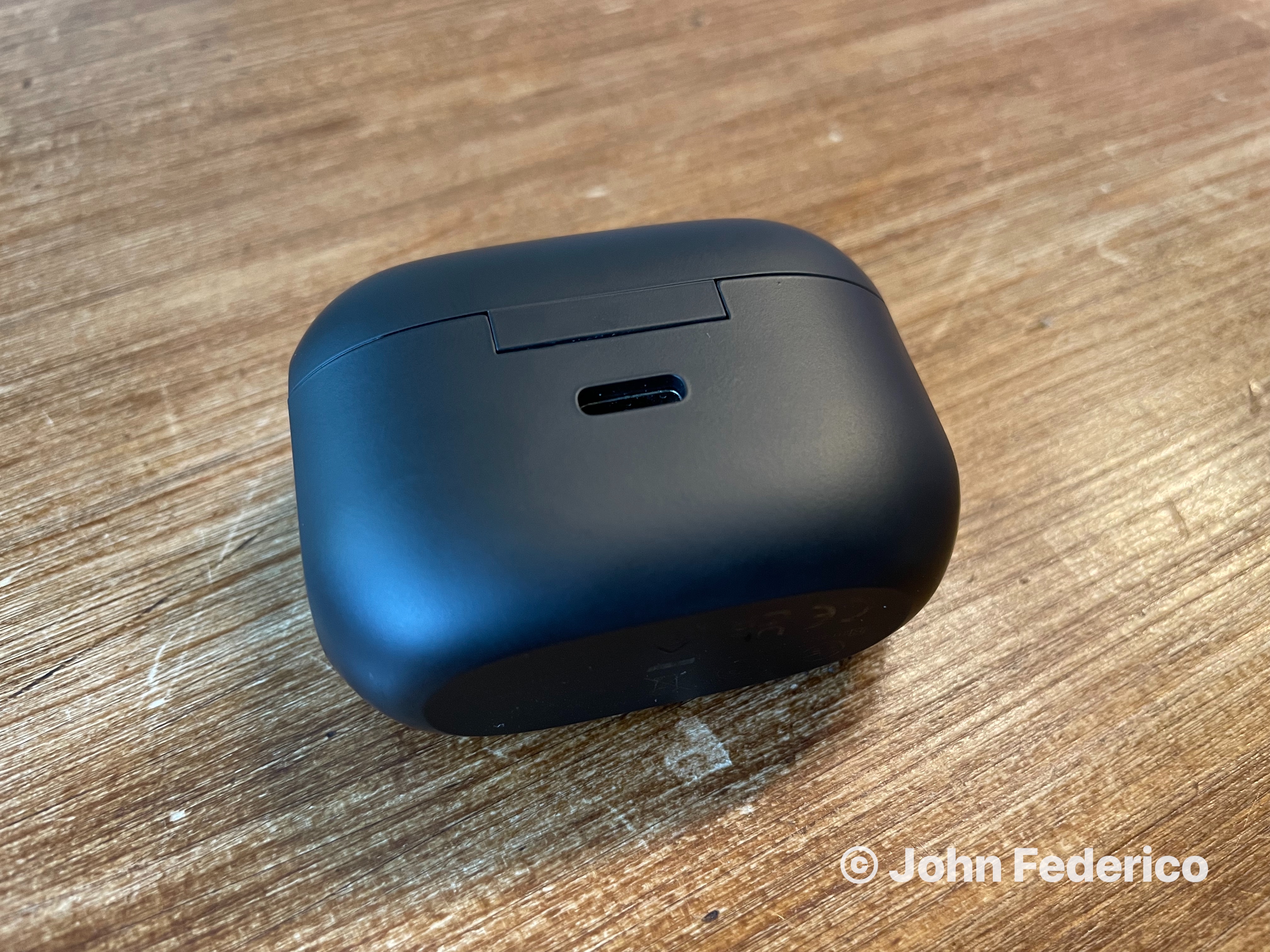 This morning, I popped them in during my morning constitutional to give them a proper listen. To say the least, I'm surprised. True wireless earbuds at this price - even before the coupon - have no right to sound or fit this good.
There's an acceptable bass response, which I didn't expect. For reference, my wired Shure SE 215 earbuds (Clear style, currently $107 on Amazon) have almost no bass to speak of until you adjust the EQ. (Assuming your device has proper EQ controls.) Shure elected to keep a neutral sound signature as these are sometimes used as in-ear monitors for musicians and recording engineers. I typically use these during long voiceover recording sessions when my Sony MDR-7506's would start to give me a headache after a couple of hours.
The mids and highs in the EarFun Free Mini's are a bit lacking, but that's just fine for my use case - I bought these for the form factor and the sweat resistance, not for studio work.
As for the fit, the medium size silicone eartips fit me perfectly. The noise isolation is good enough that I can listen to Foo Fighters at a reasonable volume yet can't hear my wife when she speaks to me.
Of course, I didn't buy these earbuds to sit around the house, so it was time to put them to the test and go for a run.
It was a short trail run but long enough for me to evaluate whether or not these buds would stay in my ears. It's a little cooler here in Austin right now, so I really couldn't take excessive sweat into account, but they didn't even jiggle once in my ear.
The icing on the cake for these buds is that they have touch controls. Yes, bona fide capacitive touch controls for volume, play/pause and track skipping plus access to your favorite voice assistant.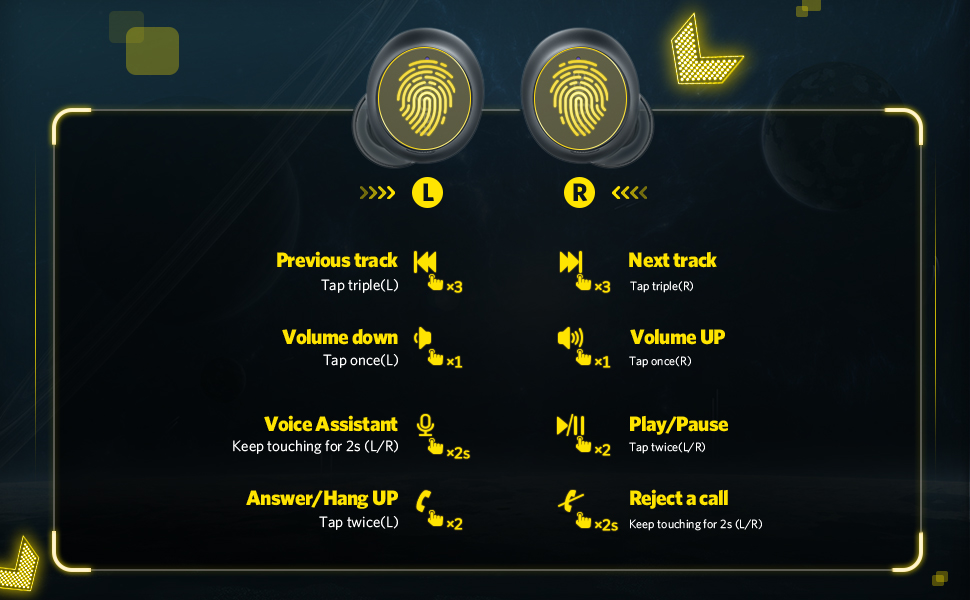 Finally, if you decide you want these to be your daily drivers, you can use each earbud independently. (My Sony's can't even do that!) Since each bud has its own microphone, this is great for phone calls. Note: I didn't test these for phone calls since this feature is not really part of my use case.
In my opinion, these buds have only one missing feature: proximity sensors to activate automatic pausing of music or spoken word when one or both buds are removed from your ears. At this price point, that's a small trade-off especially since adding the sensors would have increased the cost.
Pros
Low cost
Great Fit
Solid bass response
USB-C Fast Charging
5 hours of use per charge
24 hours of total use with the included charging case
IPX7 water and dust ingress rating
Touch controls
Cons
Flat mids and highs
No proximity sensors for auto-pause
No app for EQ controls
Would I recommend the EarFun Free Mini's?
If your use case is similar to mine, I would absolutely recommend them. If you use the single earbud mode or for phone calls, let me know in the comments.