Guest Manual for The Loft at Rancho Puerta Roja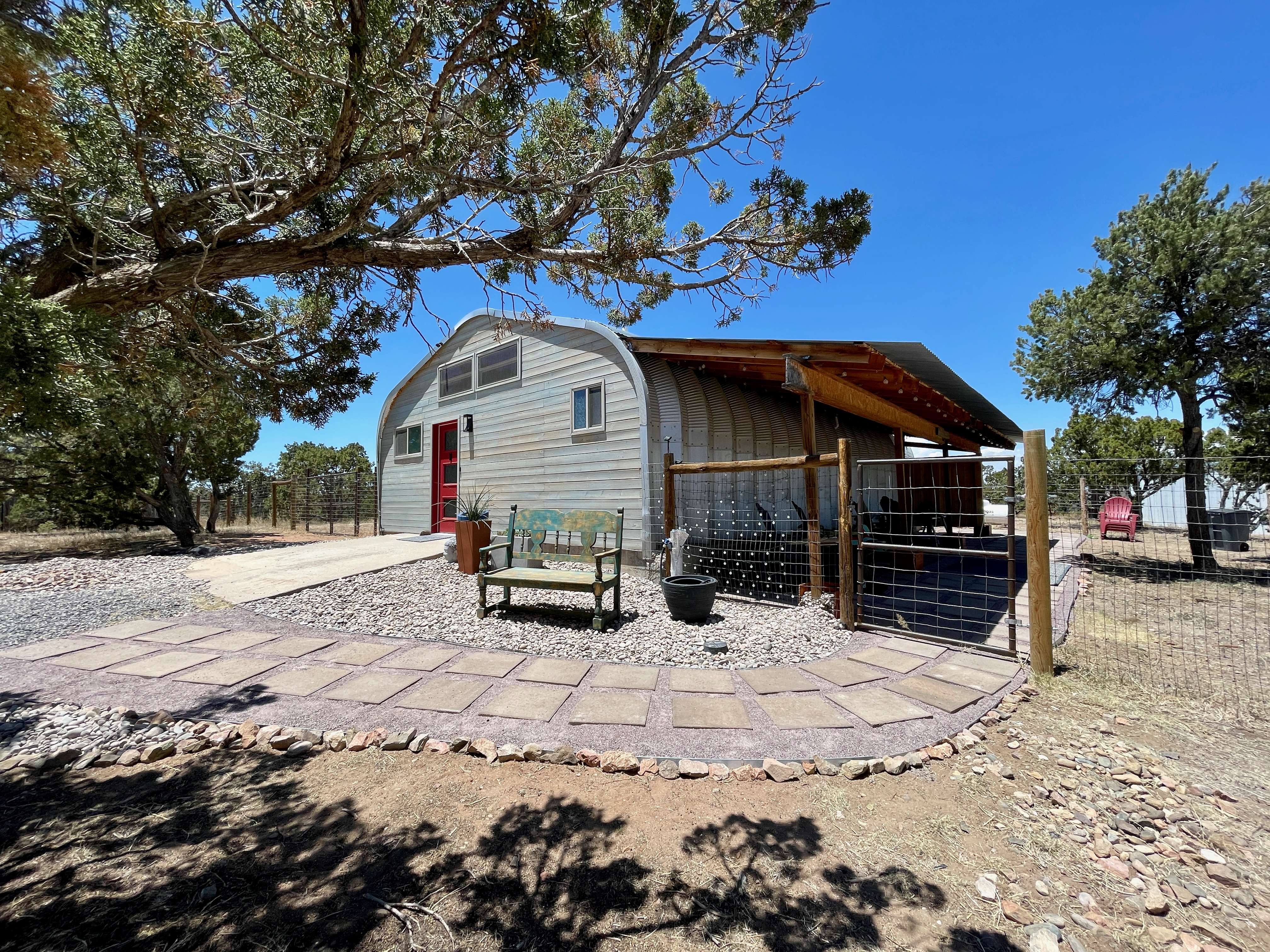 Check-in: 3 PM
Checkout: 10 AM
Emergency Numbers 🚨
911 will provide access to police and fire departments.
A First Aid Kit is in the cabinet under the bathroom sink.
Property Address 📍
7B Zonie Way
Santa Fe, NM 87505
Guest Contact: John 📱
Calls & Texts: (201) 259–3309
Email: theloft@ranchopuertaroja.com
Welcome to The Loft at Rancho Puerta Roja!
A former horse ranch turned modern living space on 2.5 acres in Santa Fe, New Mexico and only 15 minutes from The Plaza.
You'll be staying in a renovated Quonset Hut on the West side of the property.
We love dogs!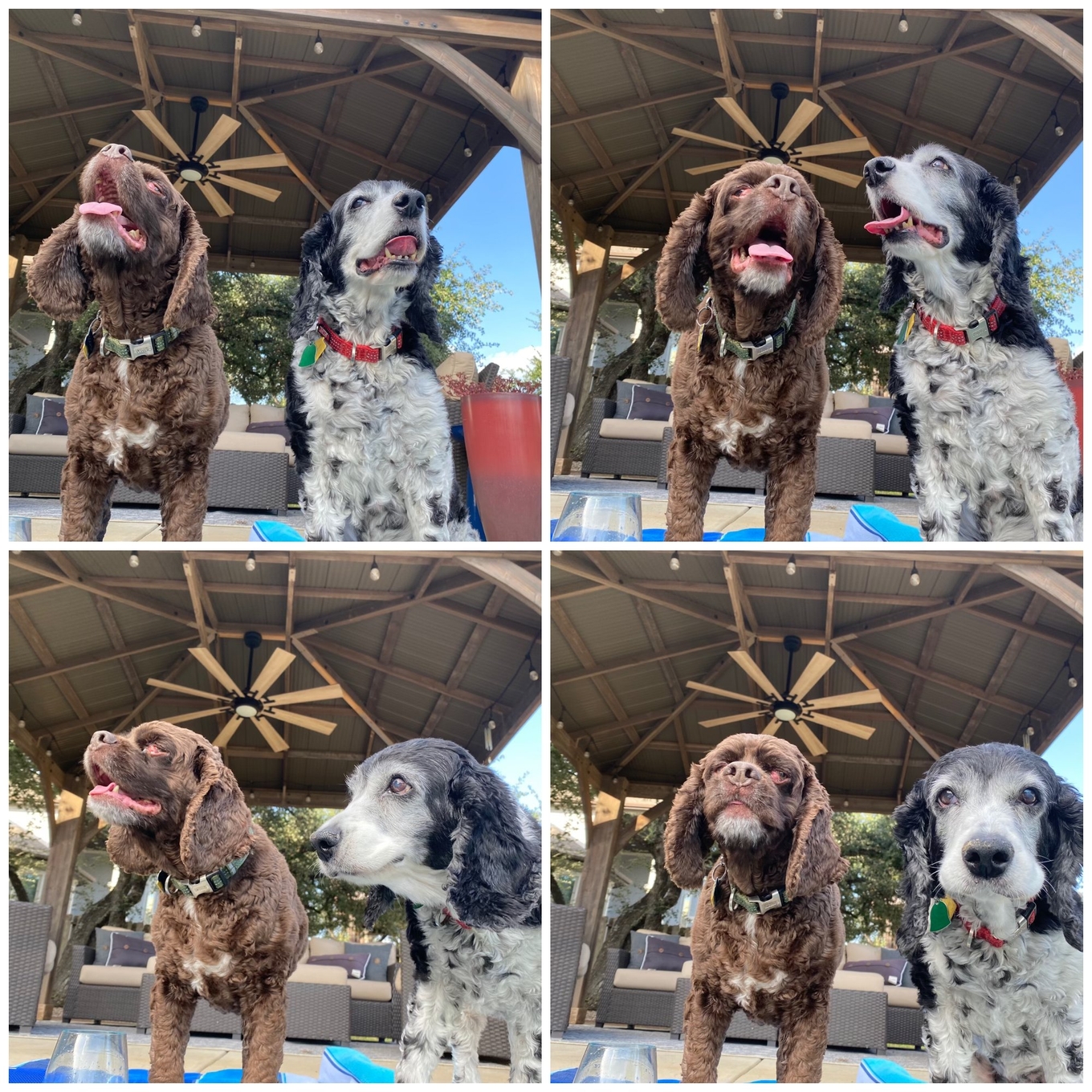 We are a dog-friendly property and will allow one, well-behaved, house trained, medium-sized dog (or smaller) during your stay. (For reference, Cooper and Lucy are each around 30 lbs.)  If you would like to ensure that your dog meets our requirements, please contact us.
==CATS OR OTHER PETS ARE NOT PERMITTED==
Internet Access
You will have unlimited high-speed internet during your stay. Speeds are suitable for streaming video on the Amazon Fire TVs, your tablet, and for video conferencing.
Access to the Property
Gate
You will receive a four-digit gate code prior to your arrival. Your code will open the gate and the front door.
After entering the code at the gate, please do not pull ahead of the keypad until the gate is fully opened as the gate opens outward. We don't want you to get hurt or scratch your vehicle.
Once you've pulled through the gate, it will automatically close after 25 seconds. Please remain clear of it during this time.
Parking 🚙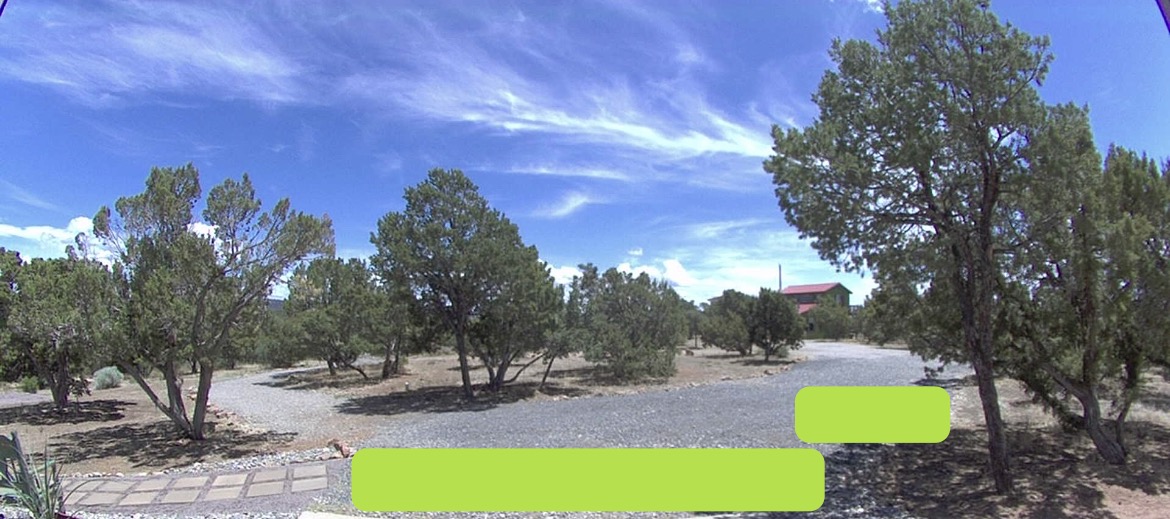 You may park in front of The Loft or alternatively, there is a dedicated parking space further South of The Loft on the right.
EV Charging ⚡️
If you have an EV or plug-in hybrid there is a standard 110 volt outlet at the front of The Loft. Please make sure you bring your own mobile charger and extension cord. If you're an experienced EV owner, you'll know that this is Level 1 charging (not fast charging), but it's fine for overnight charging.
There is no additional fee for charging your EV.
For Tesla owners, there is a Supercharger at:
Fashion Outlets of Santa Fe
8380 Cerrillos Rd
Santa Fe, NM 87507–4415
Locks 🔒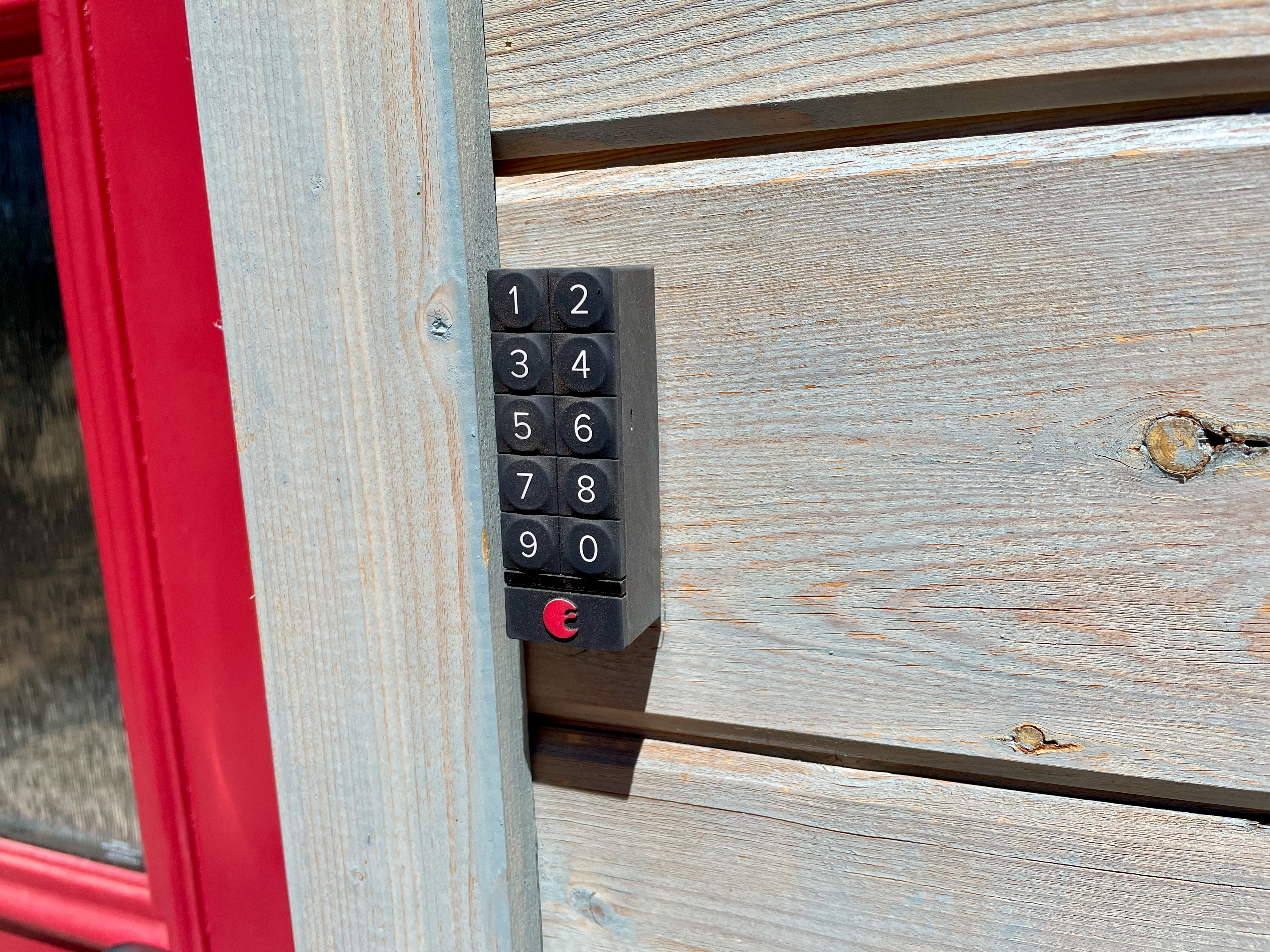 Your code for the keypad lock is the same as your gate code.
Please lock the front and back doors each time you leave the house.
Security System 🔔
The Loft has a security system that monitors the doors, windows, smoke and carbon monoxide detectors, and for water leaks. The security system will be turned off remotely before your arrival.
There are NO security cameras of any kind INSIDE The Loft. That motion and temperature sensor in the bathroom? Not a camera. Ditto for the laundry room.
Security cameras are only located outside the building and are motion activated.

If you'd like to check-in early, feel free to reach out via phone, email, text or the messaging service of your booking site. If The Loft is ready for you, we're happy to accommodate access earlier than 3 PM.
If early check-in has not been confirmed, do not attempt to check-in earlier than 3 PM or you will trigger the alarm, the police will arrive, and it will not be a great start to your stay.
If you would like to use the security system during your stay, please ask us to enable your code. We'll send sufficient instructions on how to use the security system if you decide to use it.
The area is very safe - John is just a huge nerd who enjoys smart home stuff.
Checking In
Take Photos
For your peace of mind, we recommend that you take photos of the inside and outside living areas of the property when you arrive. This ensures that the home is exactly as you found it without any surprises for you or for us.
Then you can post them on social media! Be sure to use the hashtag #ranchopuertaroja 😉
House Rules
No cats, guinea pigs, bunnies or anything else other than a dog is allowed.
No parties or events
No wood fires
No fireworks
No smoking inside the house
If you must, please smoke in the gravel-covered driveway and fully extinguish your cigarette before disposing of it in the trash.
No unregistered guests

The Loft sleeps four people, all of whom must be accounted for in your booking.

No eating or drinking in the bedroom
Limit noise after 10 PM
Respect check-in and check-out times
Check-out is at 10 AM. Check-in is no earlier than 3 PM unless prior arrangements have been made.
Please take care of the furnishings, especially if you have a dog.
Damaged furnishings will incur a fee.
Do not rearrange the furniture
No illegal substances on the property
Getting Acclimated
Entrance
When you enter The Loft, there are two closets on your right. The small one contains the electric water heater.
The Large Closet
The large closet is for your use. Here you'll find shelving with extra sheets, pillow cases, blankets, towels, dish towels, paper napkins, toilet paper, paper towels, a full-size vacuum, Swiffer cloths, and a handheld vacuum. There are also hangers on the rod for your jackets and shirts.
Climate Control ❄️ 🔥
The Loft is cooled and heated using two mini-split units mounted on the front and rear walls. You can set the temperature up or down using the handheld remotes. Please set them to 76 degrees when you check-out during May, June and, July.
If it's a chilly Spring or Fall day, you can switch the mode on each remote to Auto. This will automatically switch between cooling and heating so you can maintain your preferred temperature.
Here's a video that shows how the remote works. (Skip to 00:24)
Floors
The floors are stained, sealed concrete with area rugs in the living room and bedroom. Please ensure that you wipe up any spills on the bare floor to avoid slipping.
Bathroom and Laundry
Also on your right, just past the closet, you'll find a sliding barn door that provides access to the bathroom and laundry room.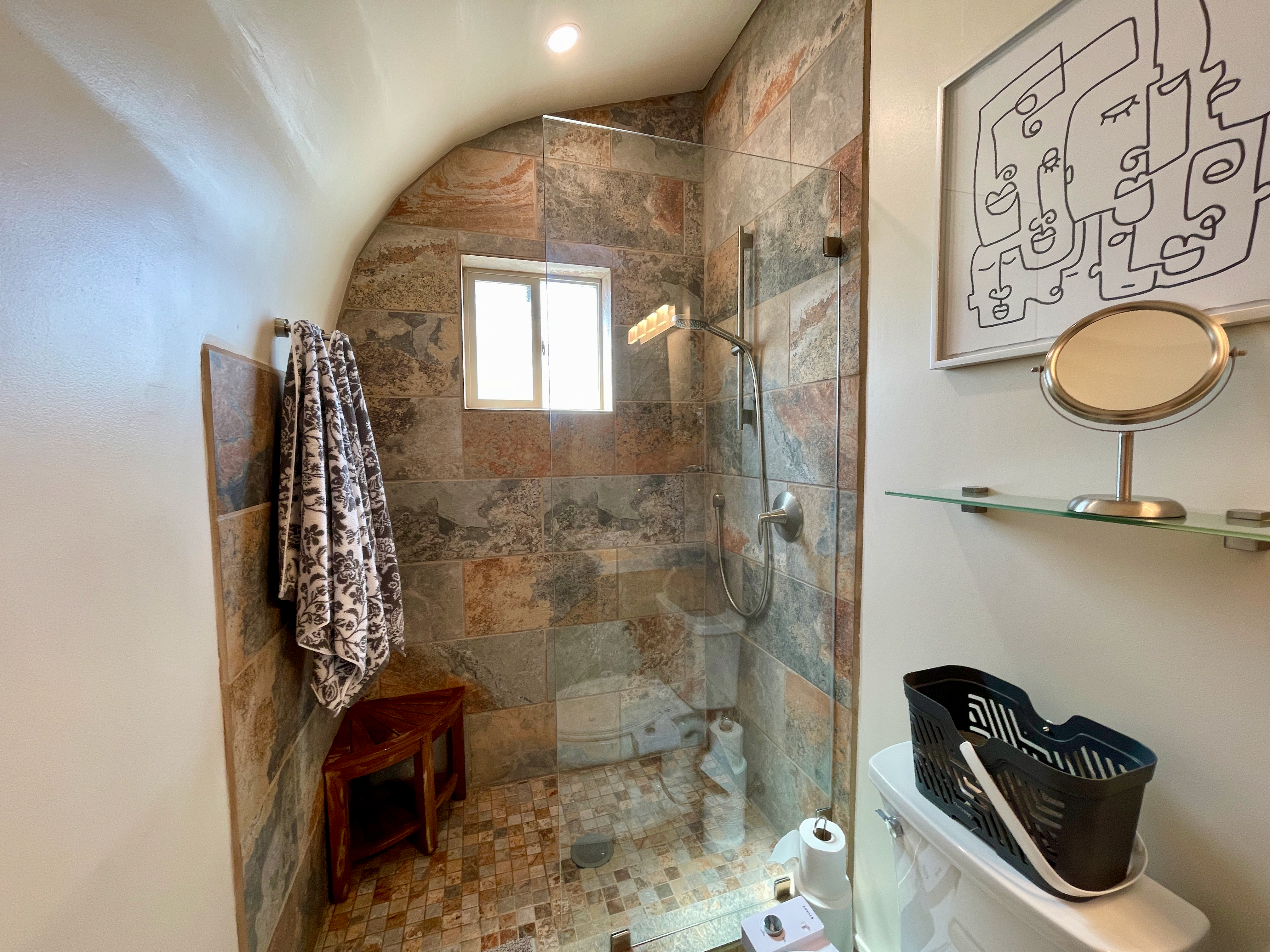 Complimentary Body Wash, Shampoo, and Conditioner are available in the shower dispenser. Each are Fragrance & Allergen Free, Paraben Free, Sulfate & Phosphate Free, without Synthetic Colors or Additives, 100% Vegan, and Cruelty Free.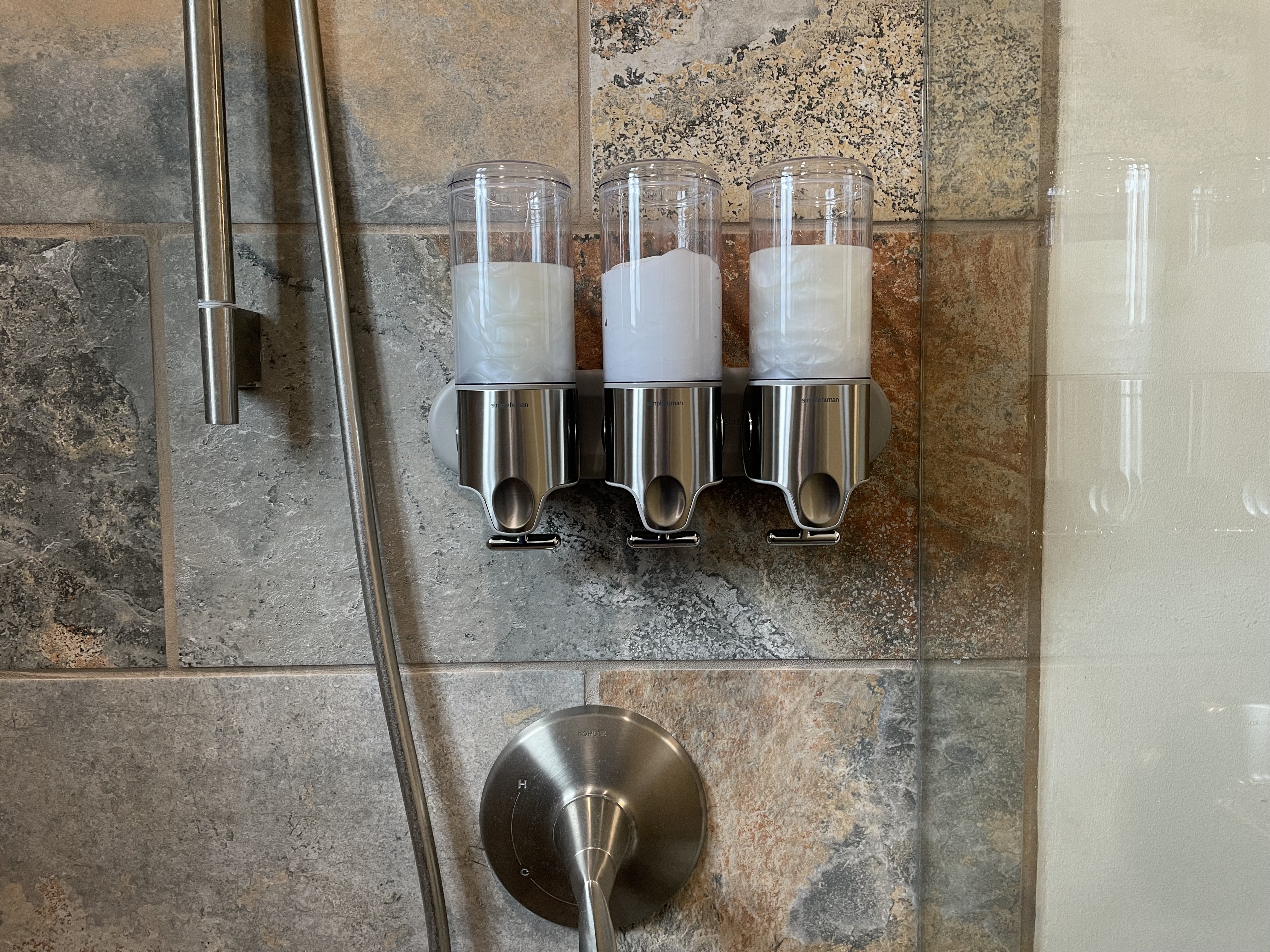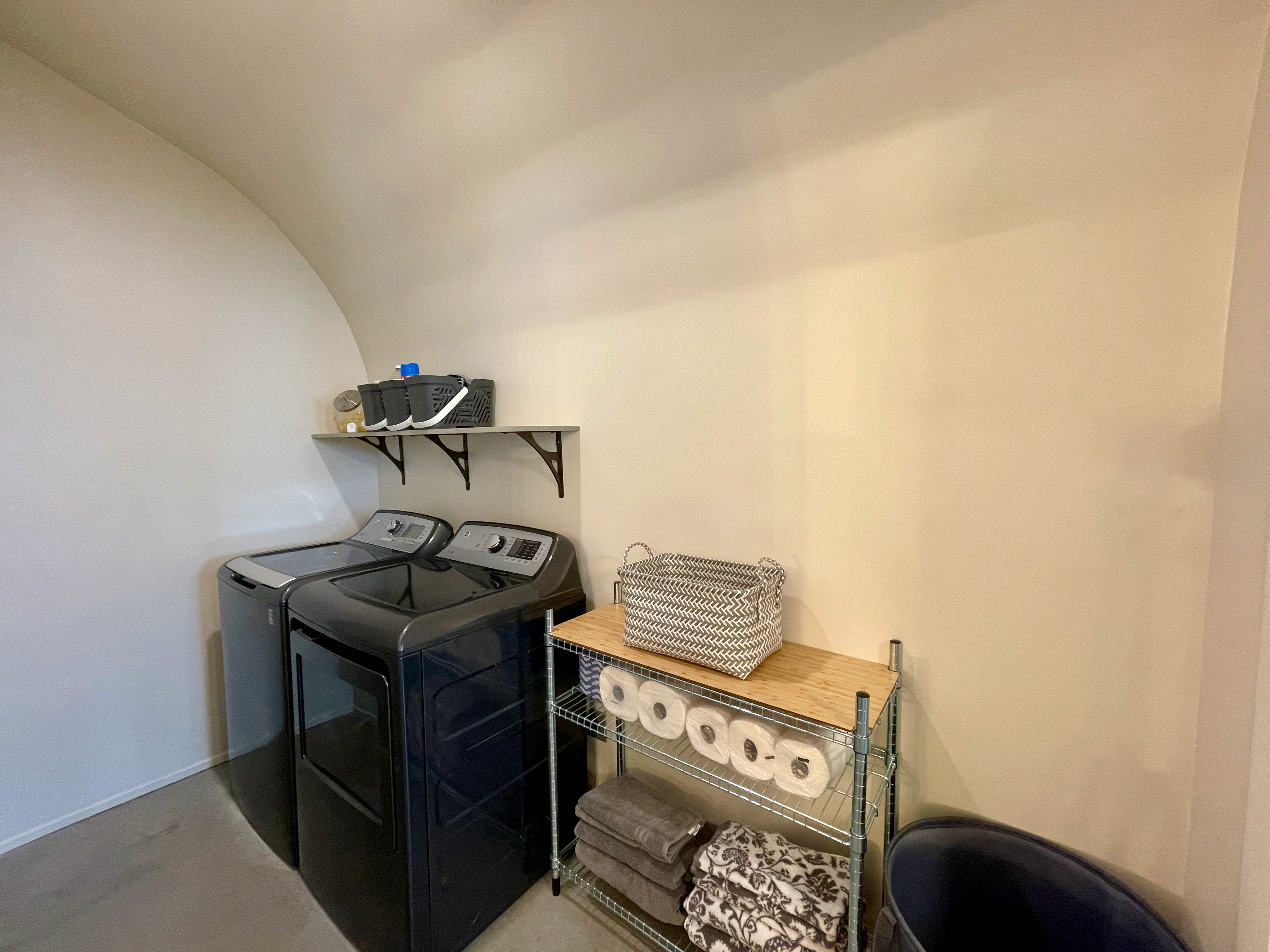 Complimentary detergent is provided for the clothes washer.
Note: this is a high-efficiency washer that operates differently than what many of us are used to. Don't be alarmed if it sounds as strange to you as it did to us the first time you use it.
If the washtub experiences an imbalance (bulky items, too many clothes, etc.), the washing machine may scoot its way across the floor. Move it back, if you are able. Otherwise, we'll reposition it after your stay or, you can contact us and we'll have someone reposition it for you.
The exhaust fan in this space is activated by heat and humidity and will automatically turn on when necessary.
Living Room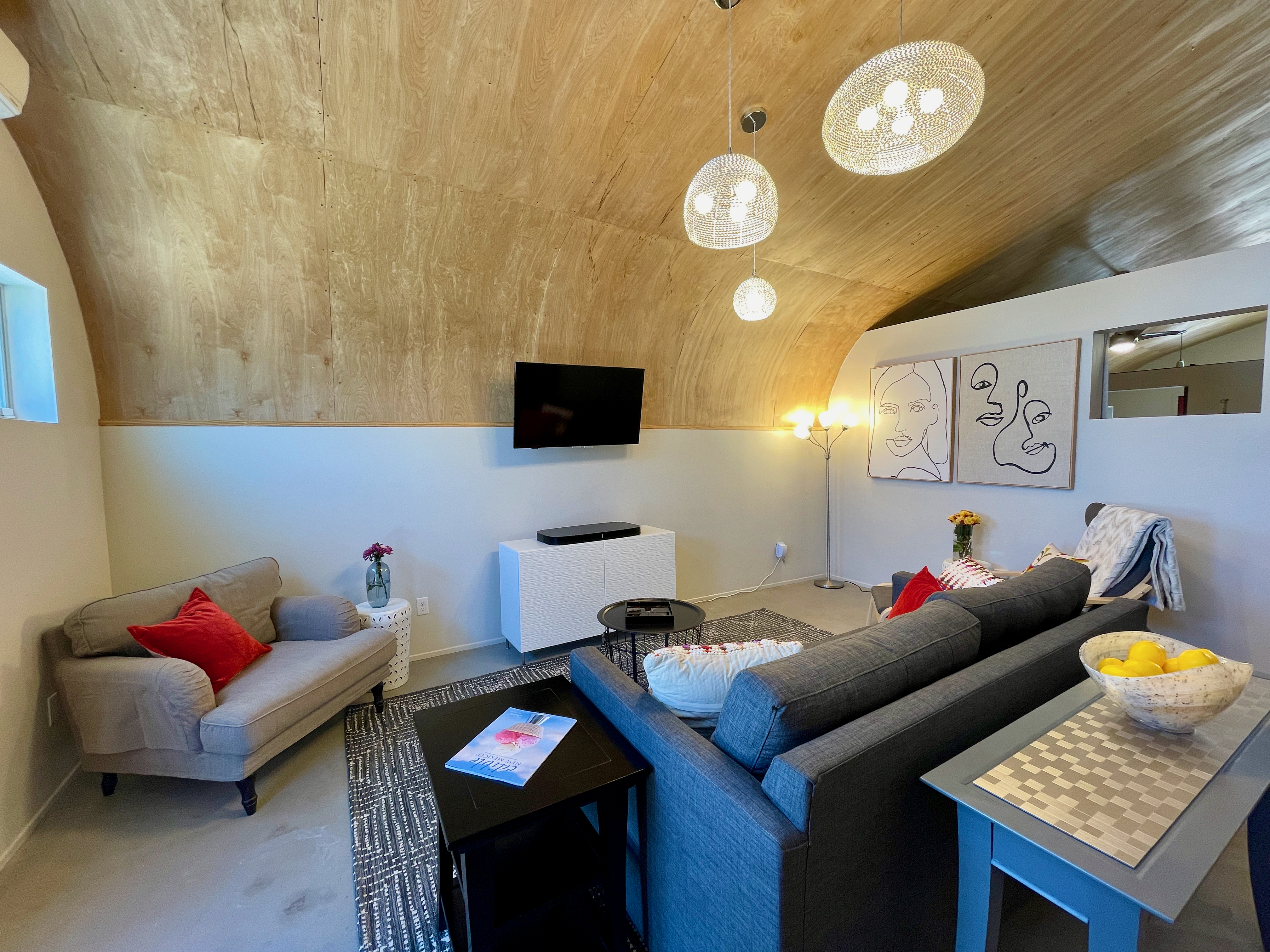 Across from the closets and bathroom is the living room where you will find an Amazon Fire TV, a Sonos Playbase for TV and music, and a sleeper sofa.
The sleeper sofa requires Queen sized sheets which can be found in the large closet on a shelf. The shelf will be labeled. There is also a mattress topper and additional mattress cover which makes the sleeper really comfortable.
The only item in the entertainment center is the home automation system, which will be managed for you.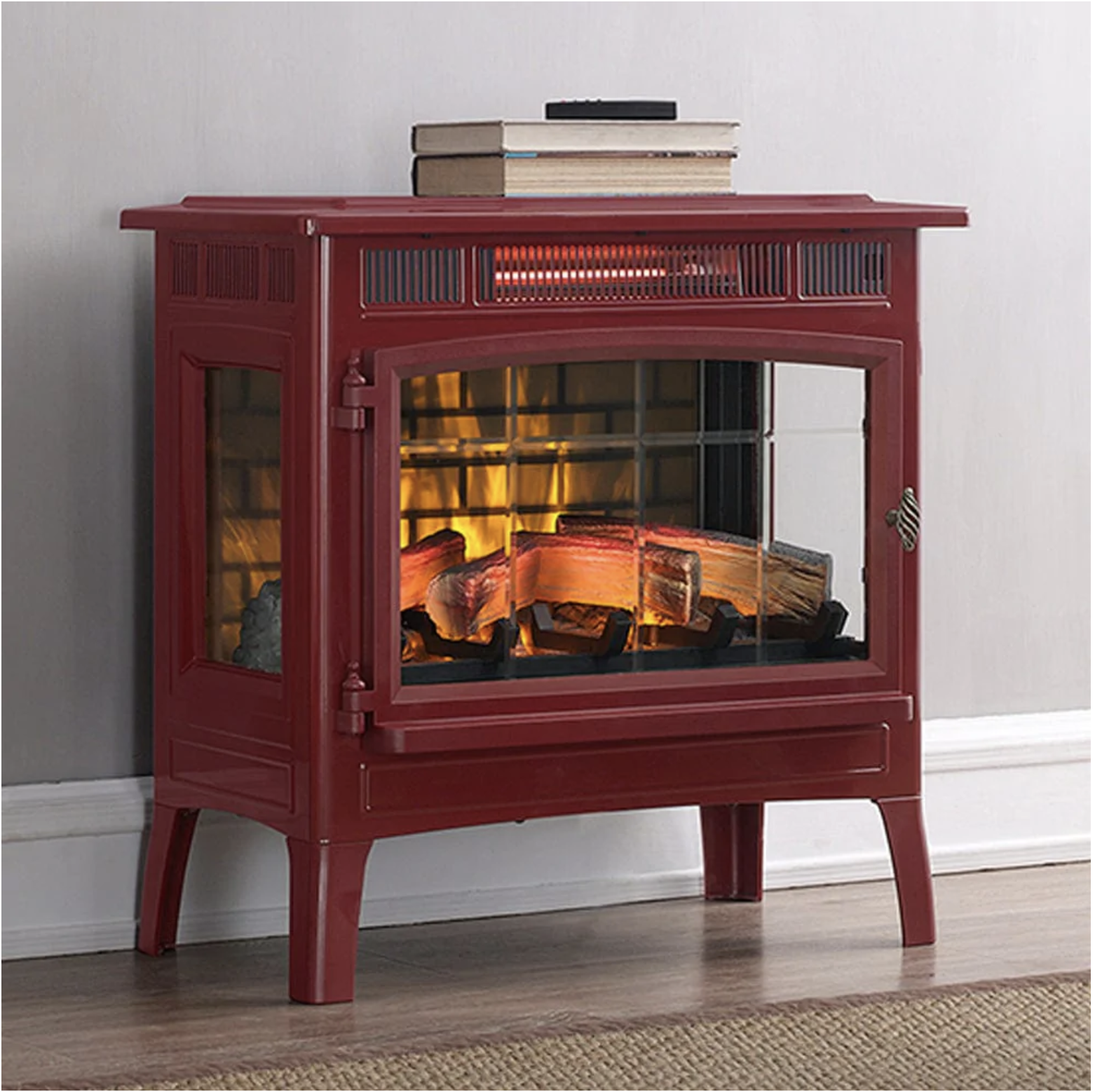 We've recently added an electric fireplace/space heater for both a little extra heat and some ambiance. The remote is usually on top of the unit or on the coffee table.
Using the Amazon Fire TV
The Amazon Fire TV has it's own proprietary remote. Unfortunately, this remote doesn't work for controlling the volume of the Playbase home theater system, so we had to add a second one just for this purpose.


Streaming Services
Complimentary access to the following services has been provided:
Amazon Prime Video
Netflix
HBO Max
Philo
Hulu
Peacock (free version)
Pluto TV
Tubi
Plex TV
YouTube
Imdb TV
PBS
The CW
BBC America
Paramount+ (free version)
Newsy
Qello Concerts
Vix
Important Note: There is no credit card associated with these accounts. Purchases and app downloads are locked using parental controls.
Amazon may promote shows or channels on the TV home screen. If you select that promotion and that app is not installed, you will not be able to download it due to the parental controls.
Some guests suggested that the TV doesn't work properly because of this, so we want to call it to your attention so that you're prepared.
(Sorry. It was the only way to offer premium channels without people accidentally renting movies or subscribing to new apps using our credit card.)
NO PARENTAL CONTROLS FOR CONTENT
There are no parental controls set on these apps for content.

App Accounts
Please do not reset these apps to add your own accounts. If you have a specific reason to use your own accounts, please use AirPlay from your iOS device or the Cast function on your Android device.
Instructions: Using Airplay or Cast
How to use Apple AirPlay on the Amazon Fire TV
On your iOS device, select AirPlay from your video app, then select the name of the TV to which you want to send your media.
How to use Google Cast on the Amazon Fire TV
Download AllScreen from Google Play (If you have a Fire Tablet, you can download it from the Amazon app store)
Launch AllScreen on the TV
Select the Cast icon in the upper right corner and select the name of the Fire TV
AllScreen supports streaming of:
Videos or photos stored on your device
Google Photos
Google Drive
Video in your Web Browser
It does not stream from video apps. (e.g. Netflix) If you want to watch premium videos from your own accounts, open the browser in AllScreen, login to the service you want to watch, then select Stream.
Whole-House Audio 🎵🎵🎵
There is a whole-house audio system available during your stay. The Sonos Playbase in the living room and the Sonos SL One in the kitchen can be controlled using the Sonos app.
The system sounds amazing and you'll be tempted to turn up the music (we do) but please keep the volume reasonable in the evening so we don't get complaints from the neighbors.
Complimentary accounts for Apple Music, Pandora, Amazon Music and Sonos HD are included. (See "Using the Sonos app:"https://jfed.me/sonos)
Music App Accounts
Please do not reset any of these apps with your own account settings.
If you have an iOS device and prefer to play your own music, you can connect to each of the Sonos devices using AirPlay. (See "How to use AirPlay:" https://jfed.me/airplay)
Water 💧
The Loft gets its water from a well deep below the property. It's always cold and tastes great to drink right from the tap.
If you prefer to filter your drinking water, you can use the dispenser on the fridge, where you can also find cubed or crushed ice. If you have young children, you may want to lock the controls to keep things dry.
Waste Water
There is no access to the county sewer system on the property. Instead, there is a septic tank shared with The Cabin.
DO NOT, UNDER ANY CIRCUMSTANCES
Flush anything down the toilet other than toilet paper - including wet wipes
Use antibacterial soap to wash yourself or your clothes
Pour oil or grease down the drain
There is a sealed disposal container under the bathroom sink for feminine products and wet wipes which is checked and cleaned after each stay. 
Bidet 💦
The bidet accessory is made by a company named Tushy. We love the Tushy! It's a great way to clean up, uses less toilet paper and is better for the septic system and the environment.
You can find instructions on how to use it here: (See "How to use your Tushy:" https://jfed.me/tushy).
Turn the knob ==slowly== to the right as the water pressure is very strong. Your bottom will thank you.
Housekeeping 🧹
The Loft is cleaned and sanitized before and after every stay. We do not provide interim cleaning for longer stays. If this is important to you, please let us know and we'll figure out the most convenient and inexpensive way to accommodate your needs.
Trash & Recycling 🗑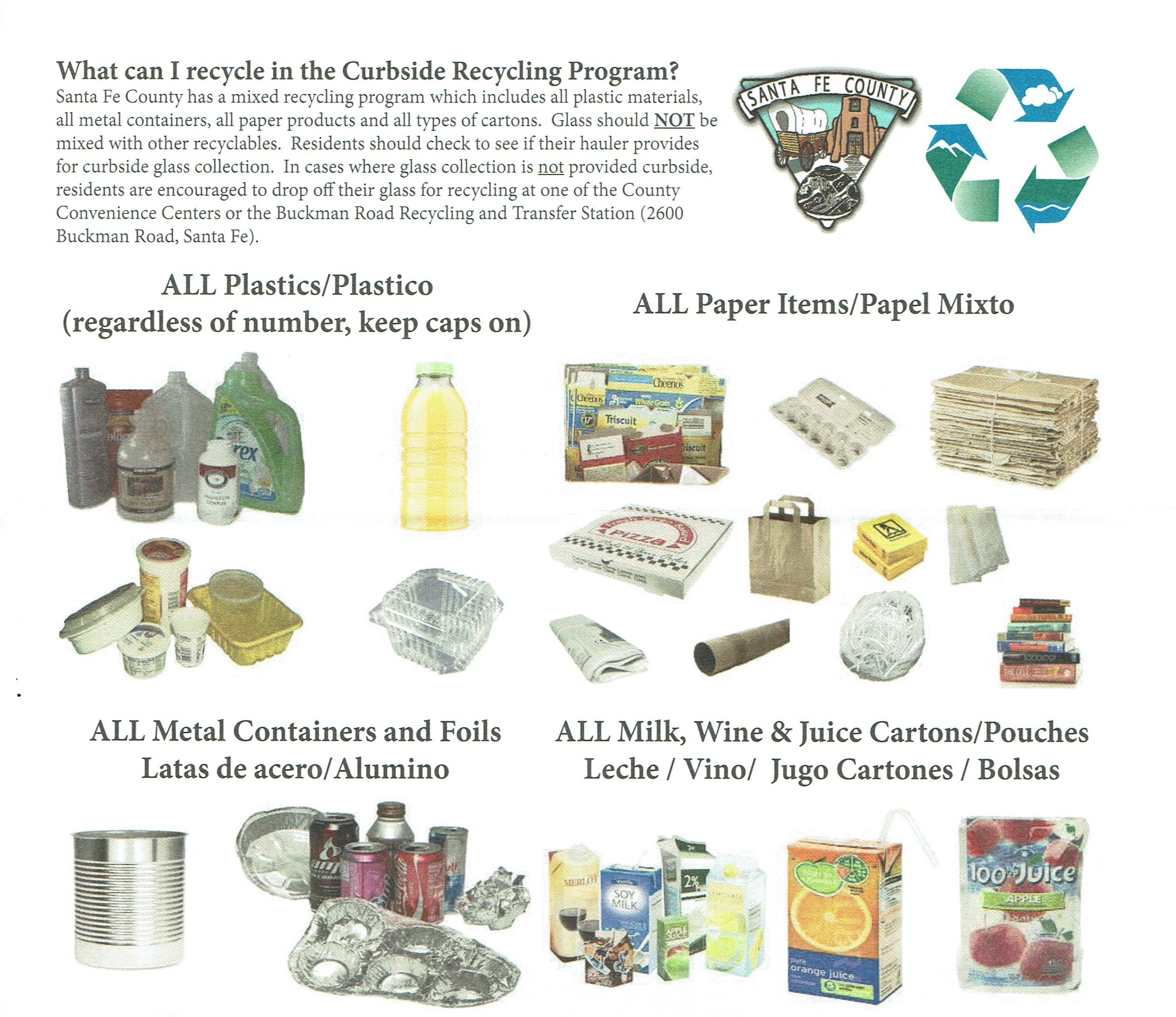 Trash and recycling bins can be found on the South side of The Loft.
The containers should all be large enough to accommodate your needs during your stay.
The trash and recycling bins will be removed on Sunday afternoon for pickup on Monday morning. The bins will be returned Monday afternoon. We will coordinate with you so that we don't disturb your stay.
Dedicated Workspace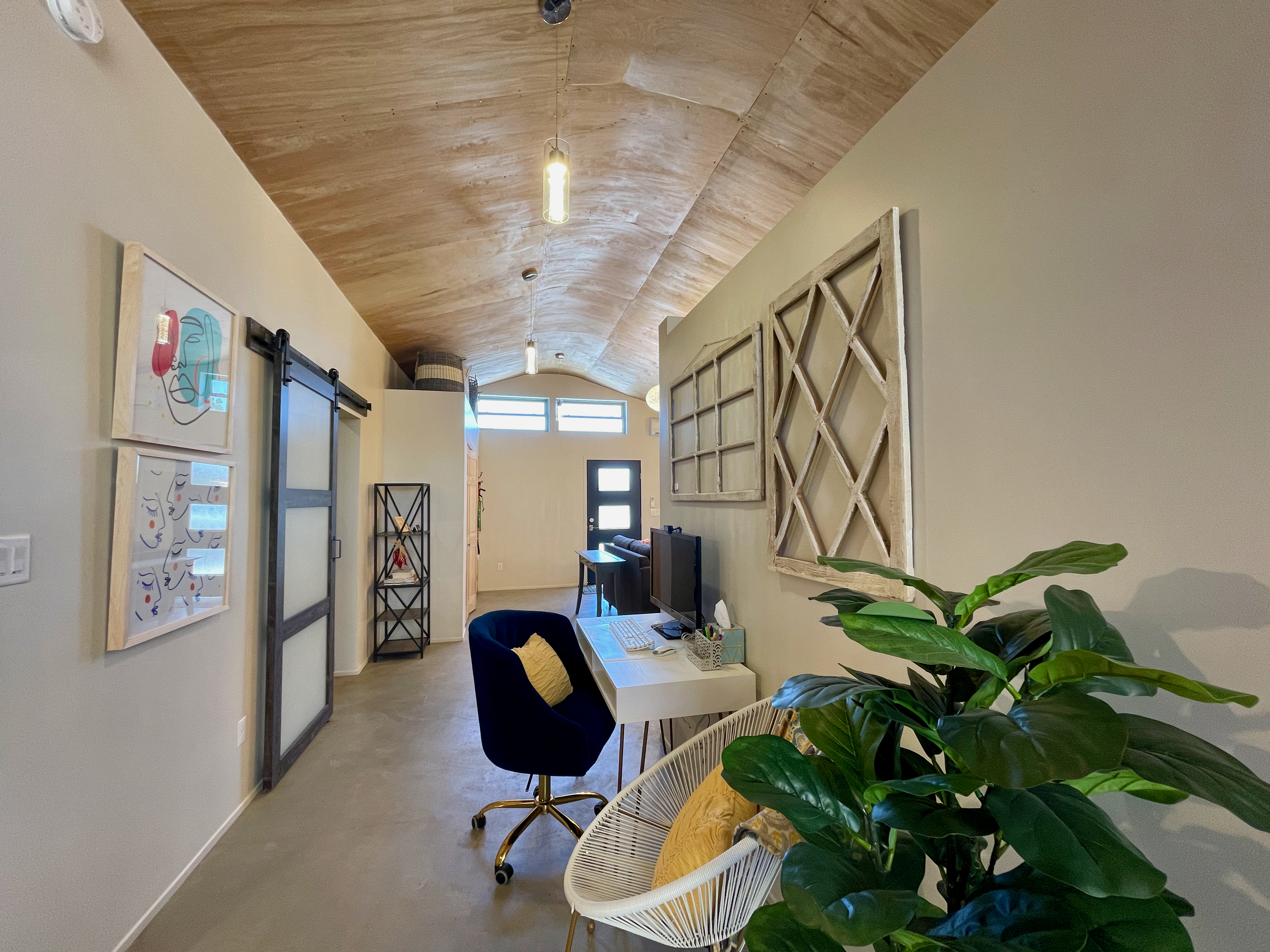 If you have to work on your laptop during your stay there is a desk with an external display, USB keyboard, mouse, and webcam available. Note that while the desk is a dedicated workspace, you will still be in an open loft, so consider that before joining meetings or phone calls.
A power strip is mounted to the wall, just under the desk. An HDMI display connection can be found in one of the desk compartments. Make sure that your laptop supports HDMI before you arrive. If you want to keep the desk tidy, the compartments will fit most laptops. These devices have all been tested and work perfectly. Please note that we cannot provide IT support.
Kitchen 🧑‍🍳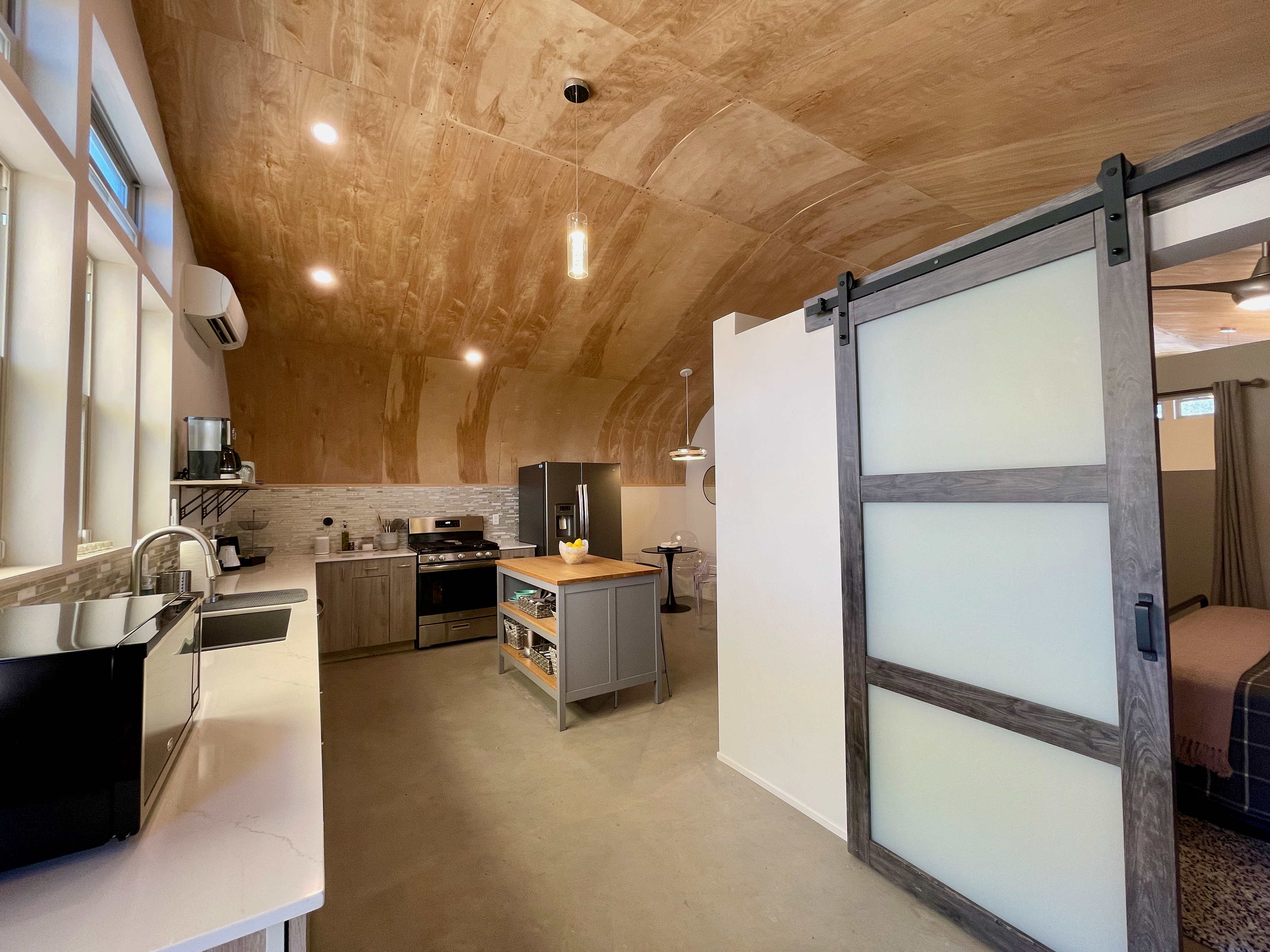 The kitchen offers the following amenities:
Side-by-side refrigerator/freezer with filtered water and ice dispenser
Five burner gas stove with oven and broiler
Toaster
Drip coffee maker
French press coffee maker
Plates and flatware service for four people
Extra melamine plates and bowls
Dishwasher
Microwave oven
All sorts of knives
Cutting boards
Dog bowl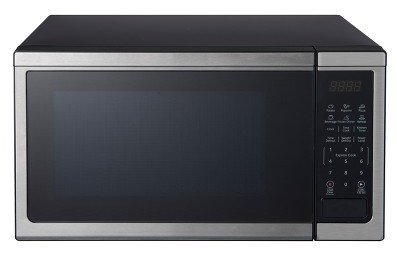 The microwave is very powerful. Reduce your usual cook time in half until you get used to it.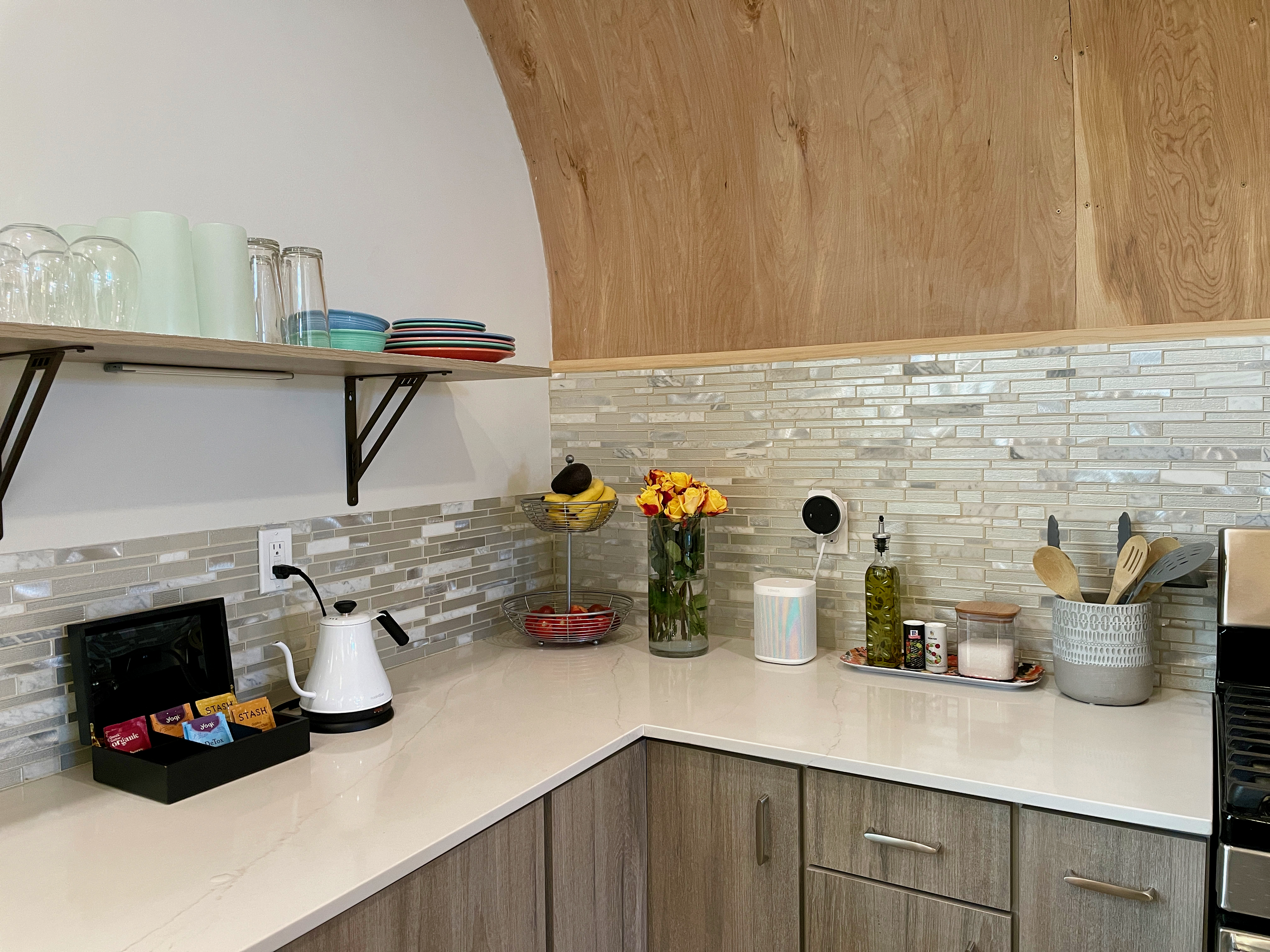 Medium Roast coffee, a complimentary assortment of tea, and sweeteners are provided.  Mugs, cups and drinking glasses of various sizes can be found on the shelf next to the sink.
Eating utensils are in the top drawer to the right of the dishwasher.
Pots, pans, baking sheets and cutting boards are available in the lower cabinets left of the stove. Steak knives, paring knives, scissors and other sharp items can be found in the drawers right of the stove. You will also find plastic wrap, waxed paper, parchment paper and Ziploc storage bags in these drawers.
Dining 🍽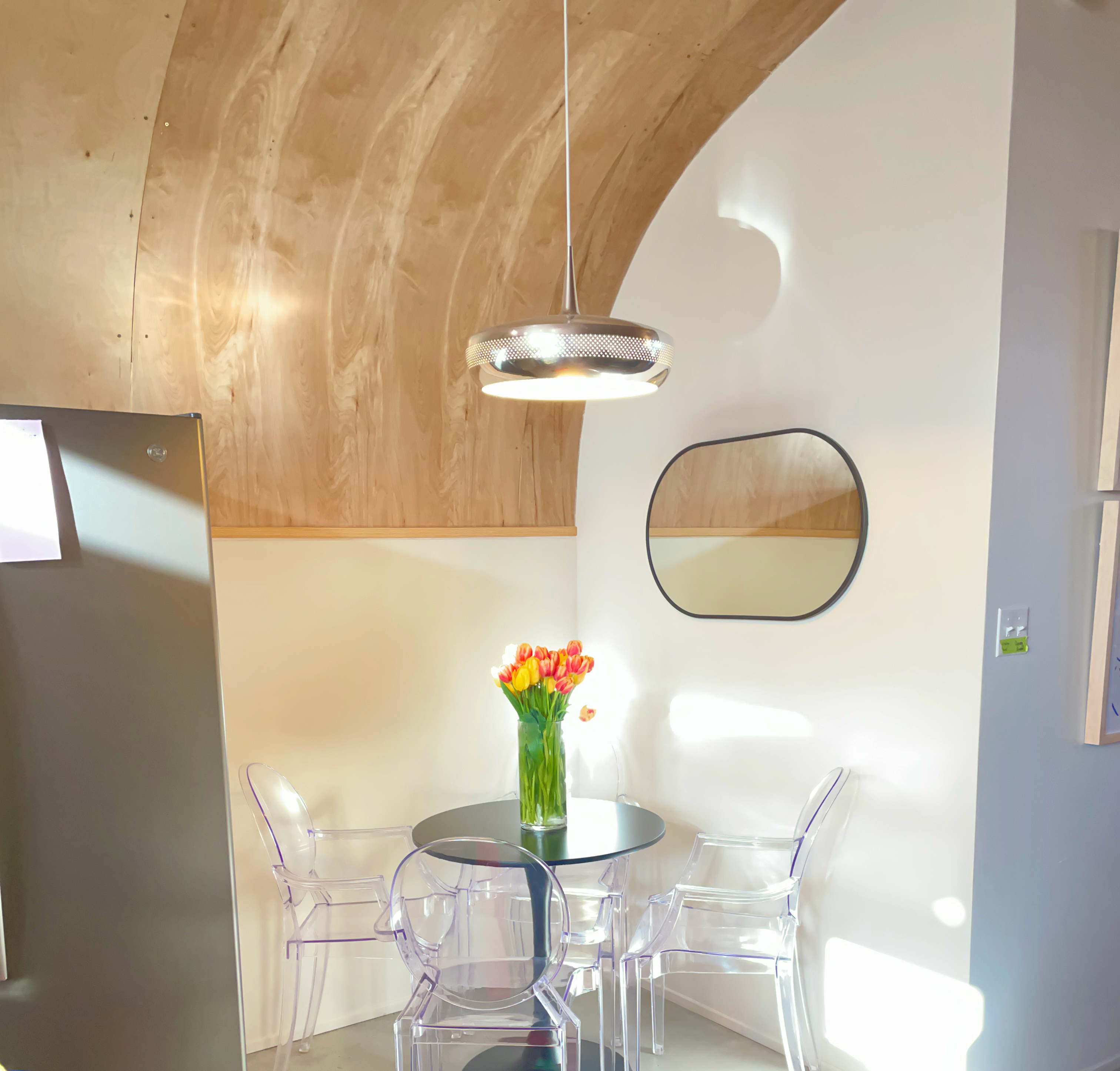 The table seats four people. We recommend that you pull the table out from the wall until it's centered under the pendant light, then return it to the wall when finished. The kitchen island seats an additional two people.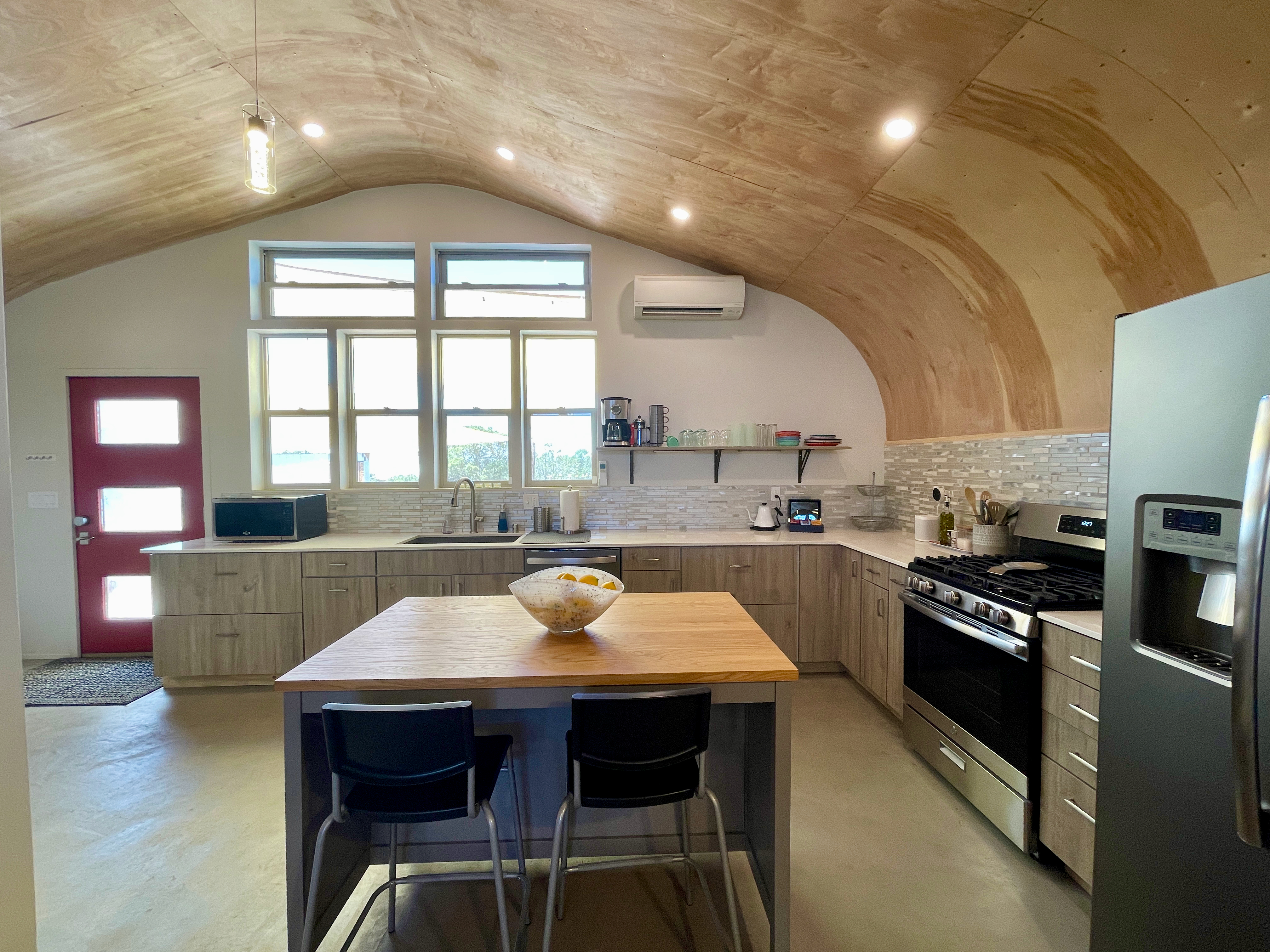 There is also a full-size picnic table in the backyard. (Our preferred place to eat during warmer months.)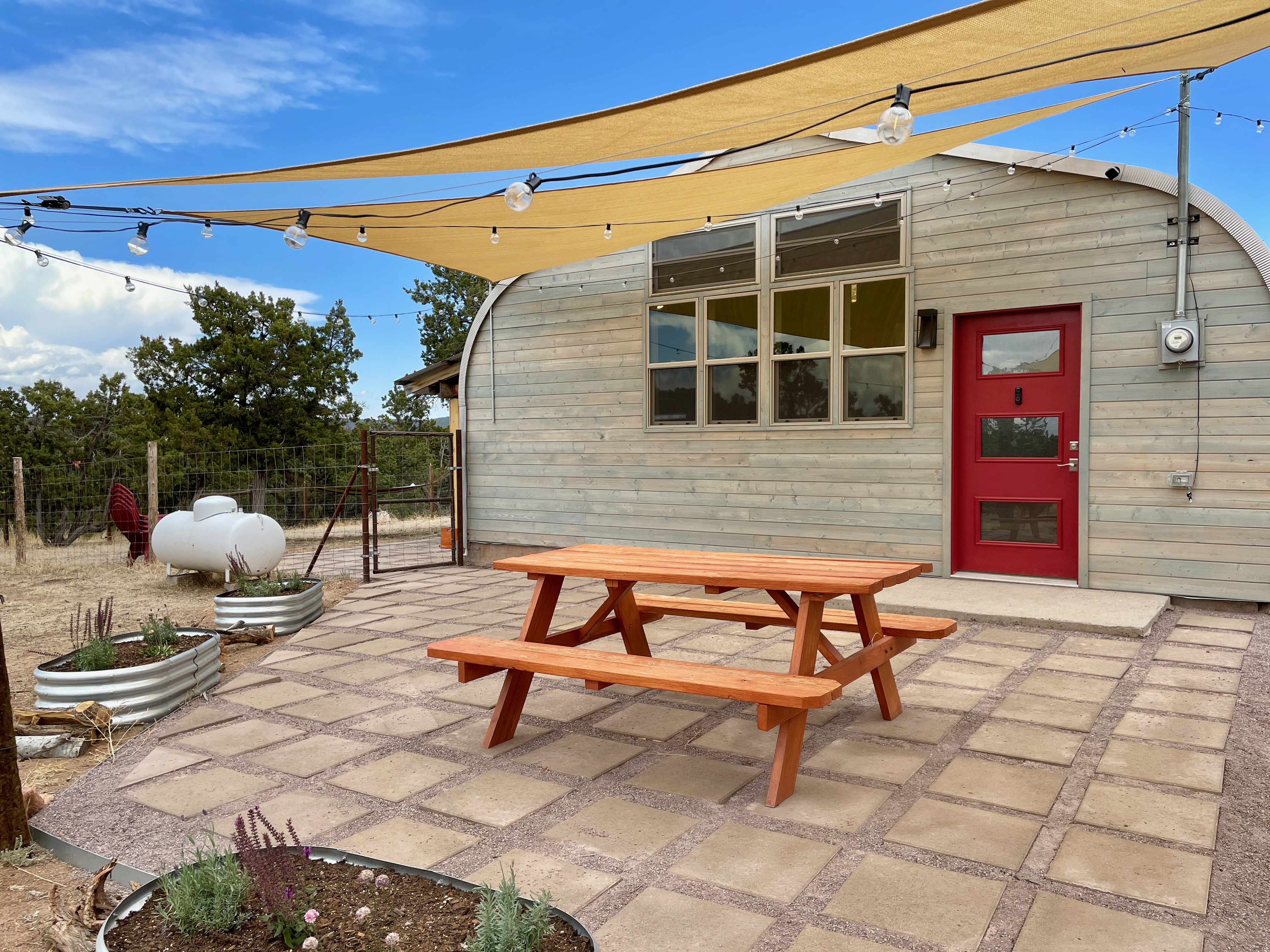 Bedroom 🛌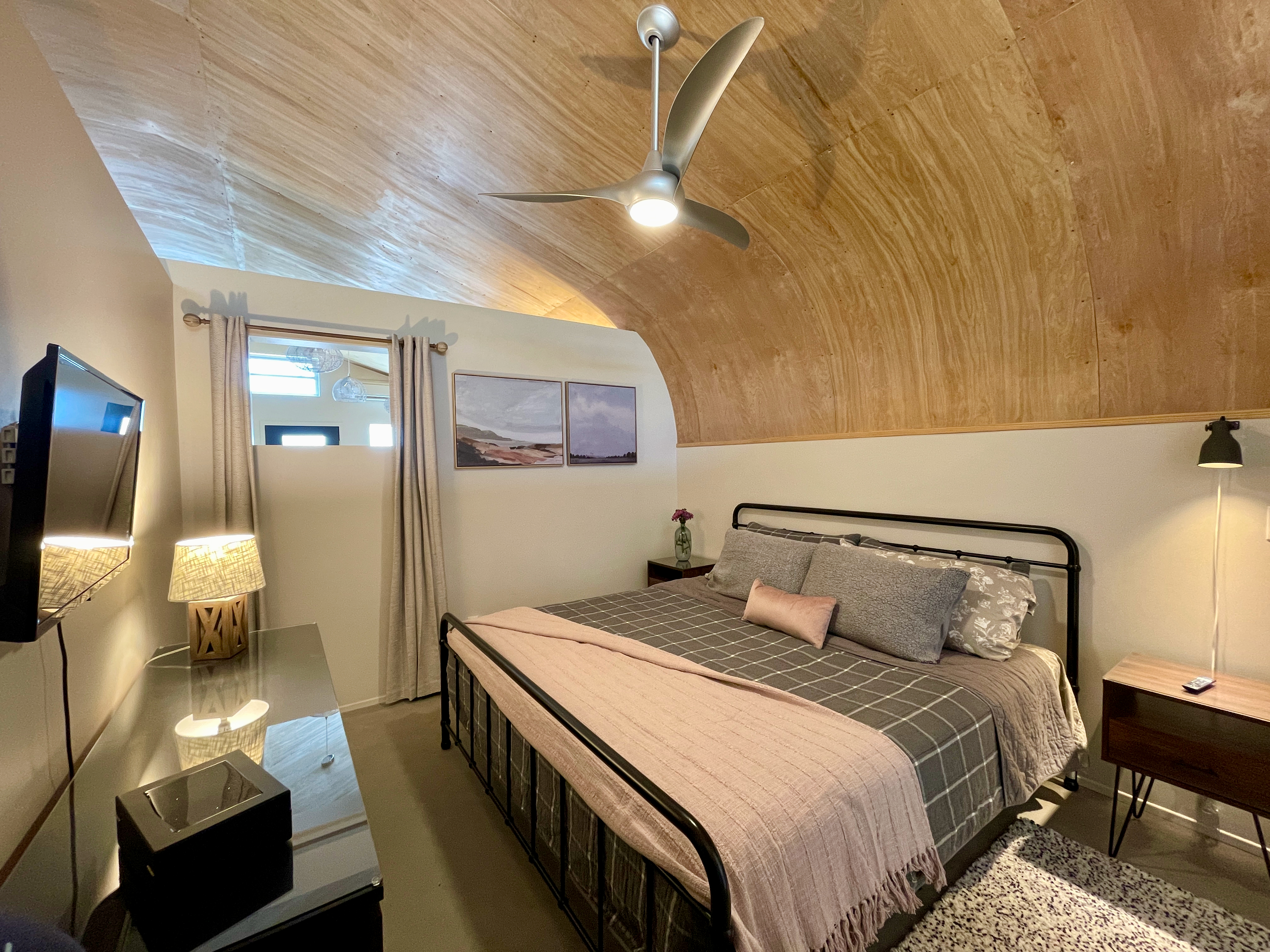 In typical loft style, the bedroom is open air to the rest of the house. The walls, curtains, and sliding barn door will provide privacy when you dress or sleep, but be aware that sound will carry in and out of the bedroom.
The dresser and end tables are empty and ready for your use.
There are USB-A chargers for your devices but you will need to provide your own cables.
The Amazon Fire TV is set up with the same apps as the one in the living room. The same caveat (mentioned above) applies.
Patio and Paddock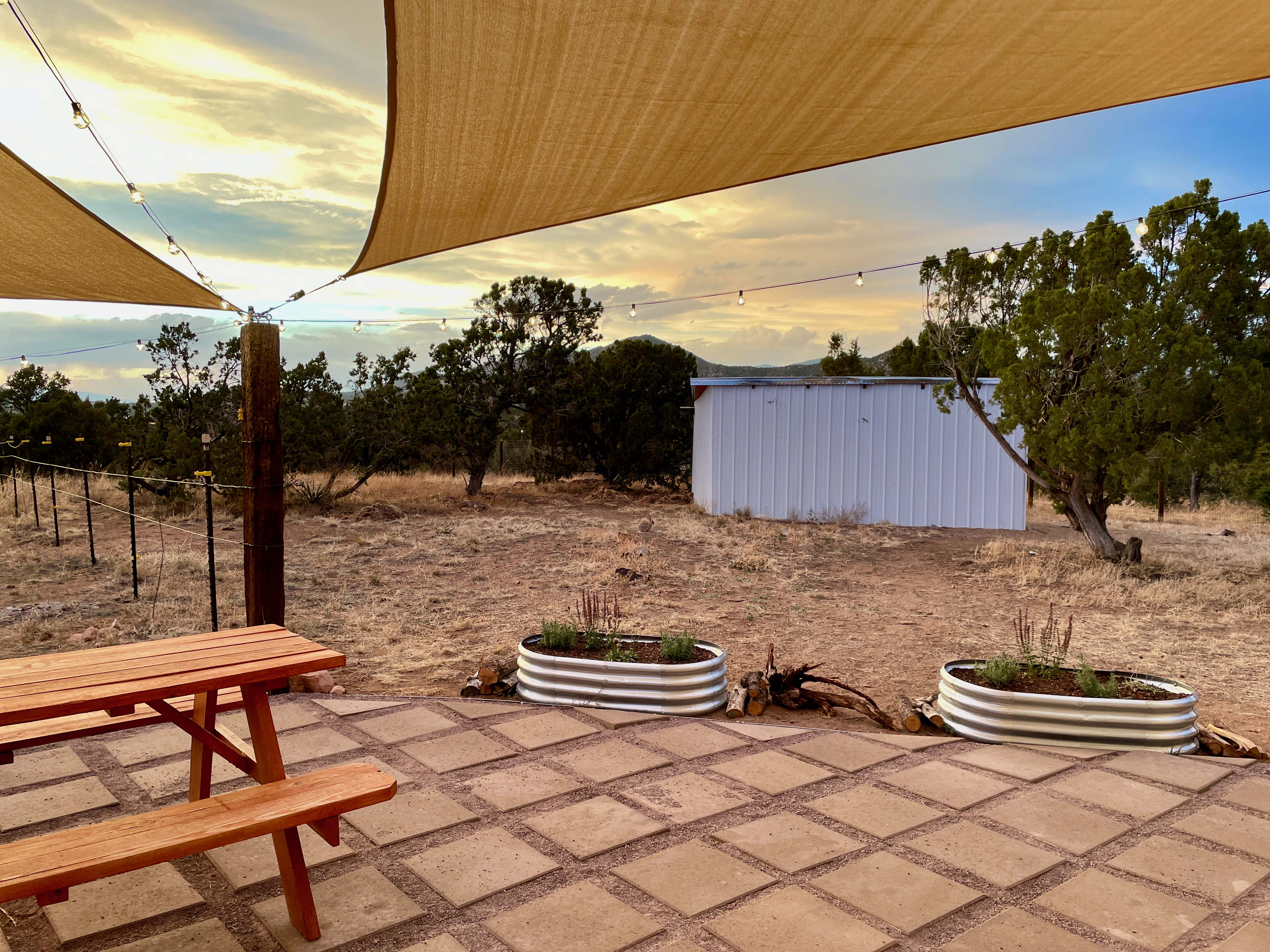 The patio offers a picnic table while the paddock offers four (very heavy) Polywood Adirondack chairs and side tables.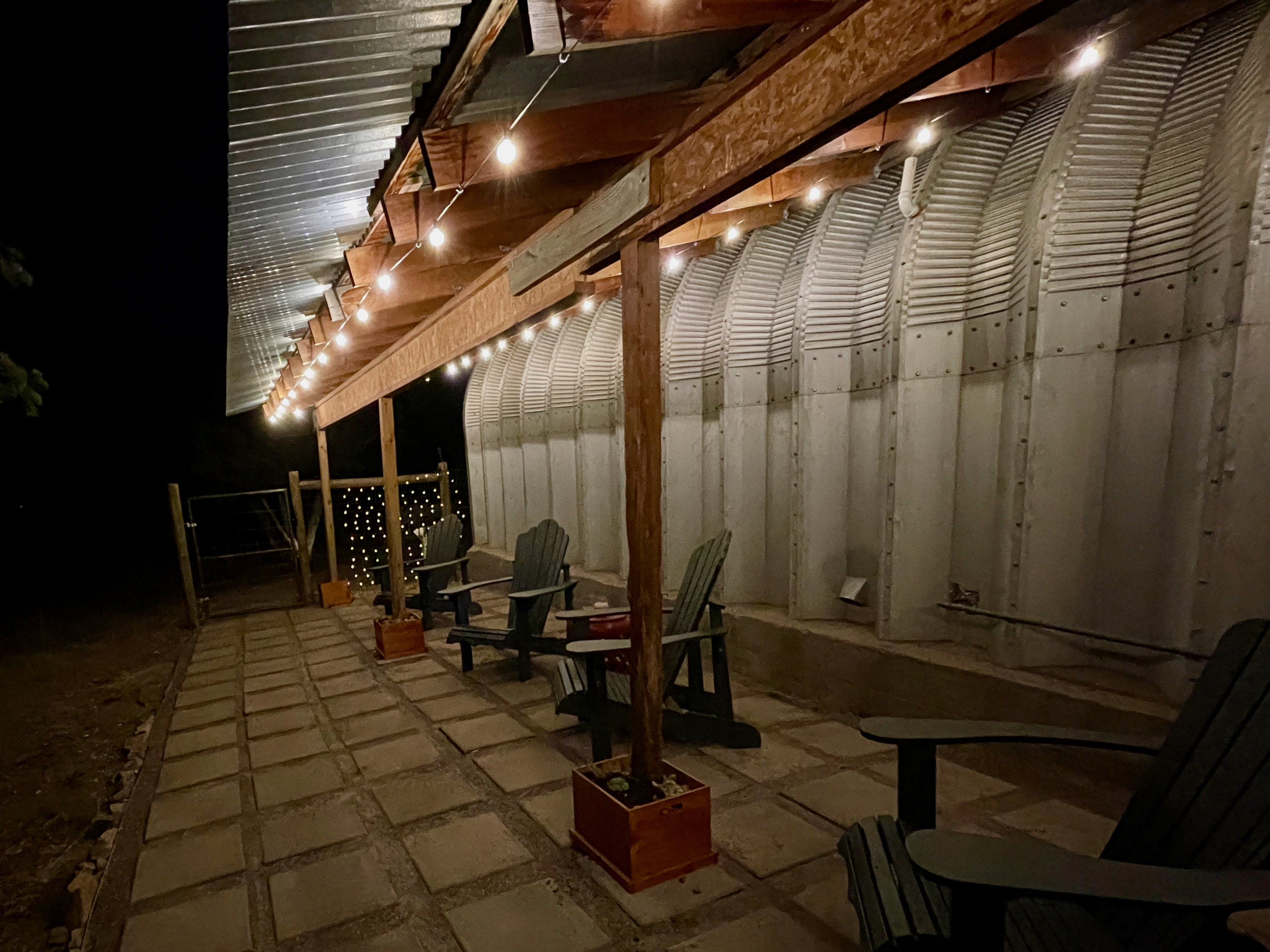 Outdoor Lights
The patio and paddock lights will automatically turn on at Sunset and turn off at 10 PM or when you decide to activate Bedtime mode using the wall-mounted tablet. If you want to turn them off before 10 PM, select Modes from the top menu, then select Bedtime.
WOOD FIRES ARE PROHIBITED
FIREWORKS ARE PROHIBITED

 

Your Dog 🐶
The entire property around The Loft is fenced in. Your dog is free to roam the entire area, but please accompany them if they venture back beyond the sheds as there may be snakes. As this property used to be a working horse ranch, you can expect cacti and brush throughout the property.
At no time should your dog roam unleashed outside the gates surrounding The Loft.
If you want to take your dog for a walk, there is an extra leash and biodegradable plastic bags hanging by the back door. Please put used bags in a trash bag before putting it in the trash can.
Please pick up after your dog as our cleaning service is unable to clean the yard - only the inside of the house. For regular outdoor visits, we recommend that you take your dog into the paddock. Your dog will be less likely to encounter any snakes or other critters and you'll be able to easily keep an eye on them.
Please don't allow them to use the patio or walkway as their potty spot.
A stainless steel food/water bowl is available in the cabinet that is left of the stove. It can be cleaned in the dishwasher.
Sliding Barn Doors
Fun fact: your dog will almost certainly figure out how to open the sliding doors, so don't be surprised if you get an unexpected visitor in the bedroom or the laundry room.
Exiting the Property
Please ensure that the front and back doors are locked before you leave to explore Santa Fe.
Your same gate code will work on the inside keypad to help you exit the property. Again, the gate will close automatically after 25 seconds so ensure that you pull clear of it before that time.
Checking Out 👋
The Loft is a unique Santa Fe experience and we hope you'll come back!
Your stay includes a complete cleaning service but before checking out, we ask that you please do the following:
Double (and triple) check that you have all your things with you! It might be difficult for us to return something to you if you forget it.
Remove all unwanted food from counters, tables and the refrigerator and put them in the trash. This includes dog food, of course. (If you leave unopened canned or dry goods, they will be donated to a local food pantry or animal shelter.)
Put the trash in the outside bin.
Lock the back door
Close and lock the windows
Turn off all the lights, TV's and the ceiling fan
Adjust the mini-split thermostats to 76 degrees during Summer months; 68 in the Winter months
Lock the front door using your code
That's it! We'll take care of everything else.
Optional, if you're feeling generous. 😉
Place the dishes and utensils in the dishwasher, add a detergent pod, and start it so that the cleaning crew can put everything away when they arrive.
Put all used bath towels and dish towels in the laundry room basket
TAKE PHOTOS to make sure that it's exactly as you left it when someone arrives to clean. This way, everyone feels protected. If there is any damage, please take a photo and send it to us. We understand that bumps and scratches happen and that sometimes glasses may break, but if it's significant damage, you and we will have a discussion about how to rectify the situation.
Your Satisfaction 😁
Be sure to book your stay for next year! We will continue to improve your experience at The Loft so that it's even better next time. We allow booking up to 365 days in advance.
Write a review on whatever site you used to book your stay - or our website - even if it's short. It really helps.
Tell your friends and family. If they book their stay on our website (ranchopuertaroja.com) they'll get a 10% discount and you'll earn 5% of the booking fee. Just make sure they mention your name in the comments when booking and use a provided promo code.
Appendix B: Important Phone Numbers and Addresses
Emergency
Police & Fire: 911
Non-Emergency
Police: 505 428–3720
Fire: 505–992–3070
Note: the items in Appendix B (below) are included for your convenience and are not recommendations. Only you are responsible for the quality of services you receive.
Urgent Care
Aspen Medical Center Urgent Care and Primary Care
3450 Zafarano Dr Suite C, Santa Fe, NM 87507
(505) 466–5885
Emergency Room
Santa Fe Medical Center
4801 Beckner Rd, Santa Fe, NM 87507
(505) 257–4876
Veterinarian
Smith Veterinary Hospital
600 Alta Vista St., Santa Fe, New Mexico 87505
(505) 982–4418
Pharmacy
CVS
511 W Cordova Rd, Santa Fe, NM 87505
(505) 983–5546
Appendix C: Great Nearby Takeout
Cafe Fina
624 Old Las Vegas Hwy, Santa Fe, NM 87505
(505) 466–3886
Favorites: Migas, Cloud Cakes, Chicken Sandwich, Chicken Enchiladas
Harry's Roadhouse
96 B Old Las Vegas Hwy, Santa Fe, NM 87505
(505) 989–4629
Favorites: Buffalo Burger, Four Cheese Baked Penne, Buddha Bowl
Appendix D: Downtown Restaurants and Takeout
Door 38 Pizza - Detroit Style Pizza
38 Burro Alley, Santa Fe, NM  87501
(505) 557–0164
Favorite: 38 Special
Il Vicino - New York Style Pizza
321 W San Francisco St
Santa Fe, NM  87501
(505) 986–8700
Favorite: Margherita
Andale - Mexican Food Truck
1006 Marquez Pl
Santa Fe, NM  87505
(505) 316–0612
Favorite: Fish Tacos
La Choza - Classic New Mexican
905 Alarid St
Santa Fe, NM  87505
(505) 982–0909
Note: The wait can sometimes be very long, but it's worth it.
The Burger Stand
207 W San Francisco St
Santa Fe, NM  87501
(505) 395–8210
Favorites: Kobe Burger, Duck Fat Fries
Los Magueyes - Mexican
31 Burro Alley
Santa Fe, NM  87501
(505) 992–0304
Favorites: Nachos with Chicken, Enchiladas Suizas
Mampuku Ramen
1965 Cerrillos Rd
Santa Fe, NM  87505
(505) 772–0169
Favorites: Naruto Ramen, Seafood Ramen
Compas - Burritos
Airport Rd
Santa Fe, NM 87507
(505) 795–6979
Favorites: Bean Burrito, Asada Burrito, Pollo Burrito, Breakfast Burrito